By T3 Lead Stylist, David Lopez This season is all about big, loose, voluminous waves that look natural and effortless, but still polished. T3 has created two new tools which I absolutely love, because they make creating this trending look fast and easy. The key to this style is waves that start lower down the hair section (at lip to chin level), which adds incredible body and movement to the bottom half of the hair. Here's how to get the look:
Start by prepping hair with your favorite body building product (Mousse, Thickening Spray, Texturizing Spray), then rough dry hair until it is 100% dry. Divide hair into four sections. Start with your part, divide hair all the way to the back and split into pig tails. Split those pig tails into two sections divided from the top right behind the ear. Using the T3 Micro BodyWaver  wrap 1″ sections of hair flat along on the barrel, then gently unwind into a long coil. Pro Tip: Curl all hair with sections being fed over the barrel and towards the face, as pictured. This ensures perfect symmetrical waves on both sides. After allowing coils to cool, gently rake through hair from roots to tips with a large comb or your fingers.  Detail the crown and hairline with the T3 Whirl Trio Interchangeable Wand using the 1" barrel attachment. Gently wrap 1/2″ sections away from the face to create more texture and polish. Finally, spritz on your favorite texturizing spray. You can find T3 products on SkinStore.com.About David Lopez T3 Lead Stylist, David Lopez, is a rising session and celebrity hair stylist based in NYC. David has lived all over the world and learned at an early age to appreciate the beauty of different cultures and hair types. He started out studying film but quickly transitioned to his true passion, beauty school. David was trained in the French technique of hair cutting and educated by Aveda, Goldwell, Redken & Wella, before going to work for New York's top salons, Mercedes Benz Fashion Week and today's most prominent magazines. David's expertise is sought after by media outlets the world over from national television to web series, and is known for being  creative and always enthusiastic, with an infectious passion for his craft. He is represented by NEXT Artists in NYC & FORD Artists in Miami.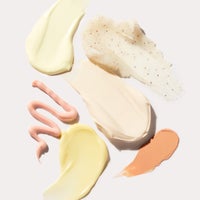 Our team of beauty experts cover everything from skincare to makeup, picking out the most effective products from the best brands and latest trends. Stay up to date on everything beauty with the SkinStore blog, and find all your essentials in one place.