Black Friday is one of the biggest shopping days of the year and the big day is nearly upon us! We've got all the information you need to make sure you make the most of some incredible Black Friday deals this November.
What Is Black Friday?
Black Friday is the day after Thanksgiving and is often used to signify the start of the holiday gift shopping season. Black Friday is one of the biggest shopping events of the year, with some incredible deals being offered in stores and online.
How Did Black Friday Get Its Name?
Rumor has it that Philadelphia Police officers came up with the term 'Black Friday' as it was the day when locals and tourists all used to travel to the city for an Army-Navy football game, creating an increase in crime, traffic and car accidents. They thought that the term would have negative connotations and deter people from travelling into the city, however, this wasn't successful.
Another suggestion for the name is that it was the day when retailers moved from the 'red' to the 'black' when accounting records were color-coded and kept by hand. Red ink would signify a loss and black indicated a profit and, as Black Friday was such a profitable day, their entire records would be black.
When Is Black Friday?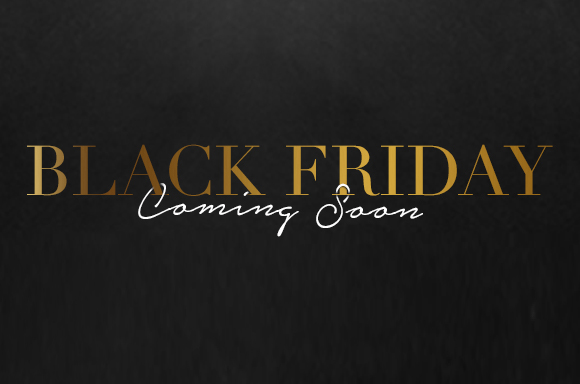 If you're looking to find some incredible deals, then you need to make sure you're on the lookout on Friday November 24.
Sign up to our newsletter to be the first to hear about our biggest and best deals before anyone else.