Why is SkinCeuticals the Antioxidant Authority?
Research shows that aging skin is the result of more than just years on the calendar. Exposure to environmental elements such as sunlight, smoke, and air pollution causes signs of premature aging in skin. Not only does this lead to the formation of fine lines, wrinkles, and discoloration–it can lead to more serious skin conditions. Studies prove antioxidants effectively neutralize chemical reactions generated by exposure.
WHAT SETS SKINCEUTICALS ANTIOXIDANTS APART?
SkinCeuticals was founded on the academic research by Dr. Sheldon Pinnell, who established and patented the first formulation parameters required for vitamin C absorption and efficacy in the skin. He and the SkinCeuticals research team helped pioneer the advent of cosmeceuticals with the development of the original topical vitamin C formula.
These formulation parameters came to be known as the Duke Patent Parameters, the gold standard for antioxidants that ensures effective delivery of vitamin C within the skin.
PURE L‐ASCORBIC ACID (VITAMIN C), not a derivative pH < 3.5 for optimal Vitamin C absorption
CONCENTRATION 10-20%, less is not as effective, more is unnecessary
HELP PREVENT SIGNS OF FUTURE DAMAGE
Extensive studies with our vitamin C antioxidants show advanced environmental protection against free radical damage shown to cause signs of premature aging, such as wrinkles, discoloration, and loss of firmness.
HELP CORRECT SIGNS OF EXISTING DAMAGE
Our antioxidants provide advanced environmental protection, and are clinically proven to provide visible anti‐aging correction.
SELECT THE RIGHT VITAMIN C SERUM FOR YOU
SkinCeuticals topical vitamin C antioxidants target different skin concerns with synergistic ingredient combinations, delivering visible results and advanced environmental protection.
Key Indications: Fine Lines, Wrinkles, Loss of firmess
Its combination of vitamin C, vitamin E and ferulic acid provide potent and comprehensive free‐radical protection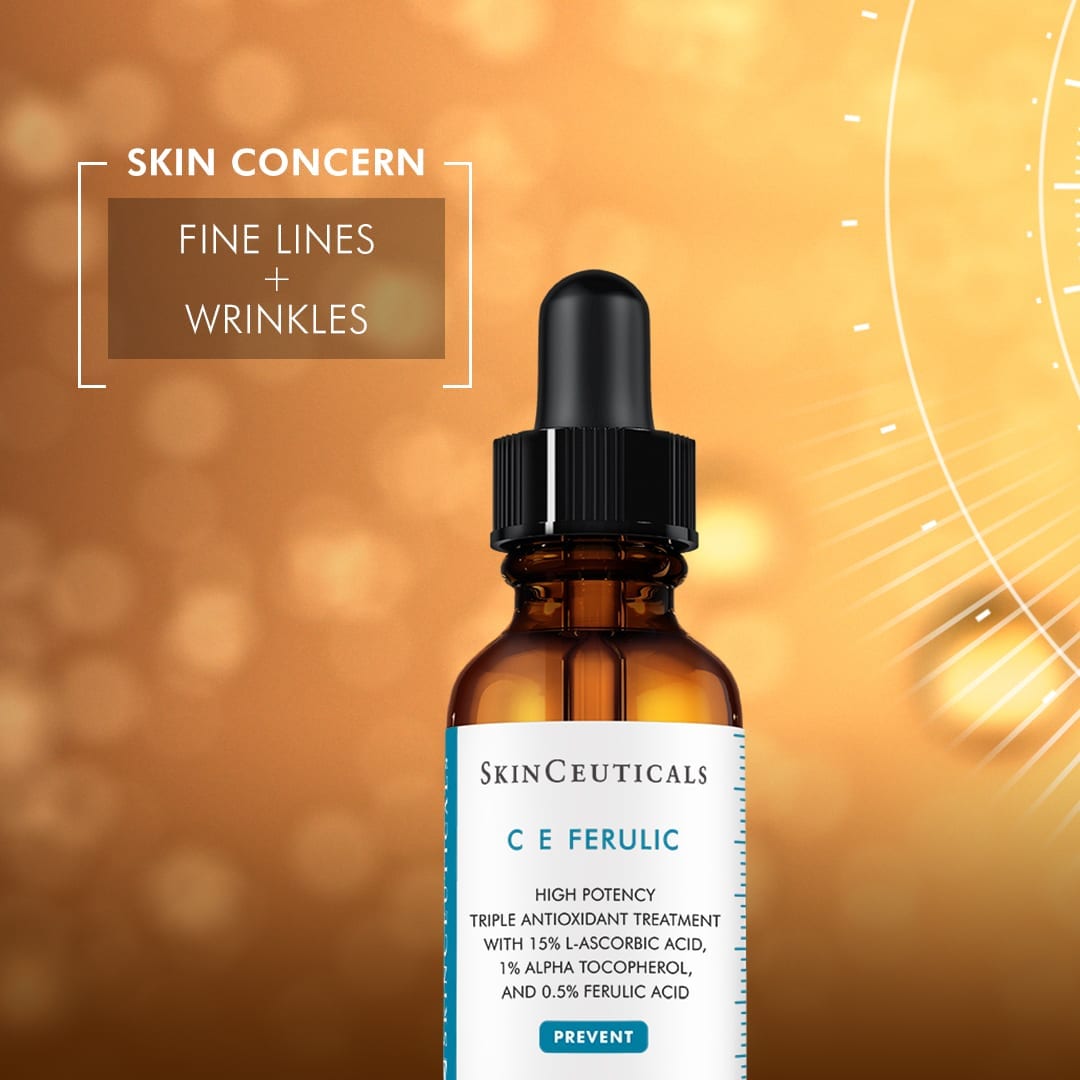 Ideal for normal, dry and combination skin, this serum's combination of pure vitamin C, phloretin and
ferulic acid provides advanced protection against atmospheric aging while improving the appearance of
fine lines, discoloration, redness and skin texture.
Key Indications: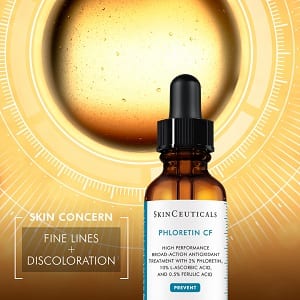 The perfect antioxidant for first‐timers and those with especially sensitive skin
Ask your skincare professional to learn more about our antioxidant difference.