The philosophy behind pH advantage stresses the importance of the natural acid balance of the skin, commonly referred to as the skin's pH. Many common cosmetic products actually have a pH level that is much too high to be effective on the skin. By formulating products that have the ideal pH, the skin can better utilize and experience all of the benefits of good skin care. pH Advantage strives towards creating full regimens consisting of convenient and easy to use everyday products that have all of the benefits you want with none of the fuss. For best results, use these products in combination in order to maximize on your skin's potential.
Dr. Cohen founded pH Advantage skincare with the goal of providing the general public with the same high quality active ingredients that had benefited his patients. As a surgeon, Dr. Cohen was especially impressed by the outstanding results of concentrated ingredients following surgery. The pH Advantage line only contains active ingredients that have been proven to be effective in clinical settings. Today the company is committed to providing its customers with concentrated, clinical grade formulas that were developed to produce results.
Skin is naturally acidic, with a pH of around 4. This acidic outer layer, known as the acid mantle, is part of the body's defense against environmental pollutants and bacteria that can land on the skin. When the acid mantle is compromised, the skin can become vulnerable to infections and breakouts.
Dr. Cohen, the founder of pH Advantage, believes that, in order to be effective, skin care products need to respect the skin's natural acidity. They must deliver active ingredients at a pH level that corresponds with that of the skin.
The key to the brand's effectiveness is an understanding of bioavailability, which affects the amount of a substance absorbed by the skin - the greater the bioavailability, the higher the level of absorption. Bioavailability increases when a skin treatment is produced at the optimal pH level. Every product within the pH Advantage range is calibrated to maximize the bioavailability of its active ingredients.
The active ingredients contained in pH Advantage products have all been extensively tested and proven to be effective on all types of skin. Key ingredients that feature within pH Advantage treatments include glycolic acid, hyaluronic acid, vitamins A, C and E, and salicylic acid. Each of these is delivered at the most appropriate pH level to maximize its effectiveness.
pH Advantage allows individuals to create a fuss-free regimen that can easily be incorporated into their everyday lives. The formulations within this no-nonsense range reflect those that are used by Dr. Cohen when he treats his own patients.
Harness the power of dermatological and cosmetic science with the pH Advantage brand, devoted to improving skin health and appearance from the inside out. A surgeon created the brand with the intent of supplying the same top-tier concentrated ingredients that helped his patients to the general public. The pH Advantage approach is to provide skincare products that have been formulated with special attention to proper pH balance in order to maximize the benefit to your skin.
The varied arsenal of the pH Advantage Products includes treatments targeting a number of common skincare issues. There are pigmentation faders for reducing the appearance of the dark shadows, blotches, freckles, age spots, and other contributors to uneven tone. Other of the pH Advantage Products aim at diminishing acne, deeply exfoliating the skin, moisturizing dry areas, hydrating and de-lining the lips, in short, this collection covers a broad breadth of cosmetic focus areas.
The pH Advantage Products allow you to experience some of the scientifically tested and rigorously formulated skincare treatments otherwise available at cosmetic or dermatology clinics, all in the comfort of your own home.
Whatever your skin type or condition, you'll find the pH Advantage Products easy to incorporate into your skincare routine. Straightforward to use, these treatments are there for you whenever you need them, at the start or end of a long and busy day, or right there in the midst of it.
Give your skin a quick and nourishing makeover with the pH Advantage AM/PM Balancing Toner, which applies a light but effective exfoliating treatment to a freshly cleansed face. Bolstered with natural ingredients like papaya, the toner will brighten the complexion as it sheds away the dead skin-cell layers that dull tone. It's also free of alcohol, which means it doesn't dry out your skin. The pH Advantage Am/PM Balancing Toner is the perfect follow-up to a bout of exercise; it'll give you an invigorated and refreshed look in no time.
Using the pH Advantage Control Regimen AM Facial Multi-Complex SPF 20, you're getting a full dose of healthful and vivifying effects in one moisturizer. This product not only hydrates the skin: It also opens pores, stimulates the regeneration of skin cells, and confers protection from the elements with its UVA/UVB-blocking sunscreen. The Facial Multi-Complex SPF 20 does so with a powerful blend of ingredients, including glycolic acid, vitamin E, and green tea. You're maintaining a clean and invigorated face with this moisturizer, while also warding off sun exposure that can promote photodamage.
Looking for a treatment that will work while you sleep to reduce some of the cosmetic symptoms of aging and stimulate your skin? Give the pH Advantage PM Vitamin Triple Complex a try. This unique night serum is rich in vitamins A, C, and E for antioxidant benefit, and promotes the synthesis of collagen for bolstered skin function. Even as it diminishes the look of wrinkles, creases, and fine lines, it's also moisturizing and softening your skin.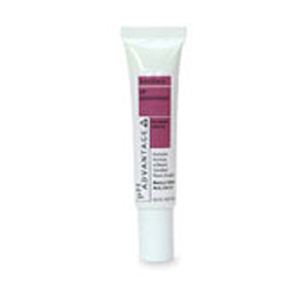 pH Advantage Lip Advantage
SkinStore Loves: 20% off with code FAVES
Apply code FAVES at cart. Offer valid for a limited time only. Exclusions Apply. Click SHOP NOW to view all included products.
SHOP NOW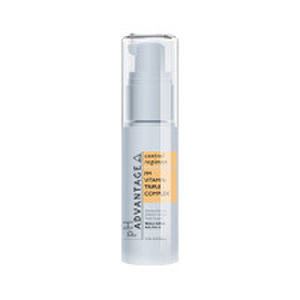 pH Advantage PM Vitamin Triple Complex
SkinStore Loves: 20% off with code FAVES
Apply code FAVES at cart. Offer valid for a limited time only. Exclusions Apply. Click SHOP NOW to view all included products.
SHOP NOW