Trind Cosmetics are a Dutch company, successfully retailing hand and nail beauty products for over 25 years. Trind products are excellent for helping provide a visibly better and cared for condition of the nails, cuticles and hands. The products help to make nails stronger and appear more beautiful to touch and look at, without disturbing the natural structure of the nail bed.
With Trind's many years of experience, extensive laboratory research and loyal interaction with our customers, Trind is respected for its expertise in natural hand and nail care. Trind confidently offer a solution for the nation's hand and nail problems, with products ranging from caring colors, to hand repair creams.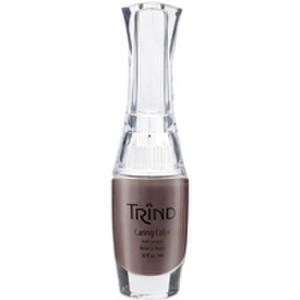 Trind Hand and Nail Care Caring Color - Dark Tan
Labor Day Sale: 25% off with code LABOR
Enjoy 25% off our select products in our Labor Day Sale when you use code LABOR at the cart. Limited time only. Click SHOP NOW to see all included products in the offer.
SHOP NOW