For the most part, the majority of us pay really good attention to the skin on our faces and necks, but our hands are left to their own devices. It's natural to overlook them and forget to hydrate them as needed. Plus, if you factor in frequently exposing the delicate skin on our hands to the elements and water, it makes perfect sense that they quickly become dry and cracked. But truth be told, caring for your hands the same way you care for your face and skin elsewhere on the body can make all the difference between dry hands and soft, smooth and youthful ones. Daily activities and environmental aggressors can take their toll on your hands, leaving them dry, wrinkled and chapped, so adding a hand cream into your body care regime is absolutely essential. It's important to replenish the moisture in your hands throughout the day, so get your hands on our best hand creams for dry skin to help you achieve silky smooth, soft hands in no time.
Table of Contents:
The Impact of Dry, Cracked Hands
The skin on the hands is just as susceptible to becoming dry as the skin on the face and elsewhere on the body. But because we constantly expose the hands to water during handwashing, they can quickly lose their softness and become parched. Constant handwashing, applying drying hand sanitizers and even failure to wear hand creams and lotions throughout the day can strip the hands of their natural oils, leaving them cracked, dehydrated and looking older than they are.
On top of how the hands look when they lack moisture, there's also the feel factor. Once the hands become dry and cracked, they can become uncomfortable or itchy. Simple acts like washing your hands or hair can become downright painful since cleansers and shampoos can irritate the hands, leaving them red and inflamed.
How to Select the Best Hand Creams for Dry Skin
There's a lot to consider when finding the best hand creams for healing dry, cracked skin.
For starters, ingredients are important to consider helping heal dry hands. You'll want to avoid synthetic fragrances, which can be irritating, especially when the skin on the hands is sensitive, chapped, red or the skin is broken. Using hand creams with emollient and humectant ingredients like ceramides, hyaluronic acid, and glycerin will help rehydrate the skin by nourishing and soothing the outermost layer of skin. Occlusive ingredients, like shea butter and petrolatum, will help seal in moisture to prevent it from escaping, which is best for dry hands. For wrinkled skin on the hands or to prevent signs of aging, exfoliating hand creams with alpha hydroxy or lactic acids help soften the skin, increase cell turnover and exfoliate the skin.
When the weather is cold and dry, swap your regular hand cream for a thicker, richer formula to suffice for the lack of humidity in the air. Also, hand creams with high amounts of oil work well for the hands since the skin tends to be thicker than elsewhere on the body. However, non-greasy formulas absorb the fastest into the skin.
SkinStore's Expert Picks for Hand Creams for Dry Hands
This does-it-all hand cream helps address the common signs of aging hands to rejuvenate and regenerate them. The quick-to-absorb formula never leaves the hands feeling greasy but instead firm and youthful and with fewer dark spots.
If loose, saggy skin on the hands is a concern, layer on this non-greasy hydrating cream. It's infused with raspberry seed oil to restore the skin barrier and improve elasticity and firmness.
Packed with vitamins C and E, this antioxidant-rich hand creams targets the hands to brighten it so it appears more youthful. Collagen levels increase and the skin is better equipped to protect against free radical damage while moisturizing the hands.
So much more than your average hand cream, this one brightens dark spots and uneven skin tone while also lending a dose of hydration. It smooths out wrinkles and plumps the hands for younger-looking skin.
The hands need to be well protected from the sun to retain their youthfulness. This SPF-packed, rose-scented cream helps smooth out the skin and restore elasticity while providing all-day moisture, too.
Application Tips
To make the most of your hand cream efforts and reap their moisturizing benefits, apply hand cream at least two times per day and after every time you wash your hands. Hand washing can cause the hands to dry, so layering on a hydrating hand cream will help them feel softened. If you're applying more than one type of hand cream, always use them in order of lightest to heaviest so that the water is trapped in the hands and locked into the skin. You can also seal everything in with a layer of Vaseline.
Slipping on a pair of cotton gloves after hydrating your hands will help prevent the cream or lotion from coming off. The gloves also act as a barrier for noticeably softer and smoother hands come morning.
Additional Hand Care Advice
While it's hard to keep your hands healthy and fully protected from the elements, it's not totally impossible. To keep the natural oils on your hands, avoid excessive hand washing and always hydrate after exposing them to water for too long. It's also best to avoid washing with detergent-based soaps that contain sulfates, which can strip the skin. A gentle, mild hand cleanser is best.
It's best to protect your hands from the elements whenever possible. That means wearing gloves during the winter and UV-protecting ones while driving. The sun is an equal offender in stripping the skin of its moisture, too.
The Bottom Line
Hand creams are essential for maintaining soft, smooth hands and keeping them well-hydrated. They're also a must-have product to mitigate the signs of aging on the hands. To make the most of your hand creams, look for one with key hydrating ingredients that tackle your most pressing concerns—or layer two together for a customized approach to gaining softer, smoother skin.
Discover SkinStore's collection of hand creams for dry skin.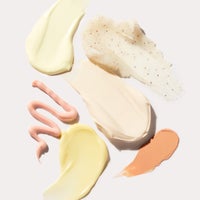 Our team of beauty experts cover everything from skincare to makeup, picking out the most effective products from the best brands and latest trends. Stay up to date on everything beauty with the SkinStore blog, and find all your essentials in one place.