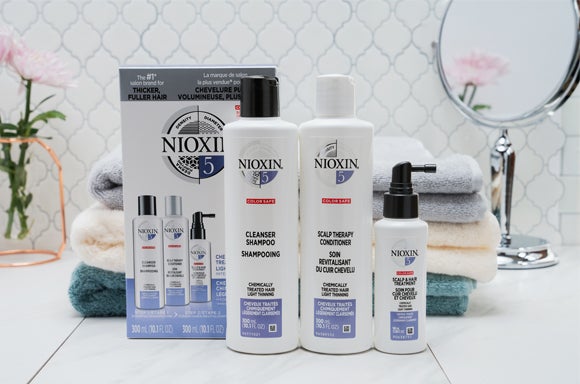 About the Brand
With more than 30 years of heritage, NIOXIN is the #1* Salon brand for Thicker, Fuller Hair**.
NIOXIN's innovative skincare-inspired approach to hair care, thinning hair and hair regrowth is designed to strengthen, nourish, and treat hair from its foundation, the scalp.
NIOXIN believes in tailored solutions because each person's hair requires tailored products with proven efficacy. Each NIOXIN 3-part System is designed for a different type of hair and consists of three steps to create the perfect foundation for thicker, fuller hair: cleanse, moisturize and treat.
Together with our scientific approach and care for people so they can lead fuller lives, NIOXIN's scientific excellence is directed towards the scalp, the hair roots and the hair strands, and delivers true, tangible results with fail-proof tested formulas.
SHOP NOW