Nourish and condition your hair as you sleep with hair wraps from SILKE London. Made with 100% pure silk, these hair wraps cocoon and condition the hair to promote and regulate sebum production, while reducing friction from traditional cotton materials that snag, pull and tangle the hair strands. Coming in many styles and colors, SILKE hair wraps are made to be one-size-fits-all with an elastic band that secures the hair inside the wrap for long night's rest.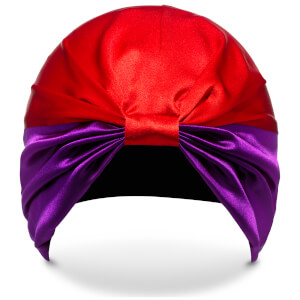 SILKE Hair Wrap The Dita - Purple and Red
25% off with $125 purchase, or 20% off
Enjoy 25% off when you spend over $125 or receive 20% off with code STOCKUP at the cart. Limited time only. Click SHOP NOW to see all included products in the offer.
SHOP NOW