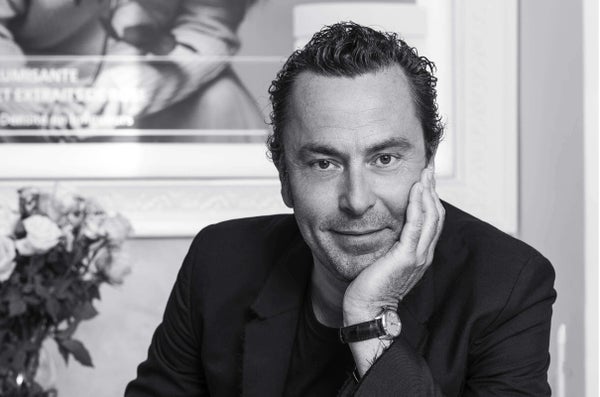 About the Brand
Christophe Robin is the original authority on healthy, lustrous hair color. Not afraid to take risks, the French hair colorist has been creating infinitely wearable, ethereal hair color for decades, and beautifying the hair of supermodels for just as long. In the late '90s he lended his expertise to his namesake hair line, now renowned the world over for extending the lifeline of colored hair. All Christophe Robin color-safe formulas are paraben, phthalate, silicone, ammonia and oxidant-free. Each formula is made with naturally derived ingredients such as rose and aloe vera, and works to replenish and protect hair. Together, the range becomes a long-term maintenance system. Discover these exceptional products that target hair of all textures. Let your shade shine.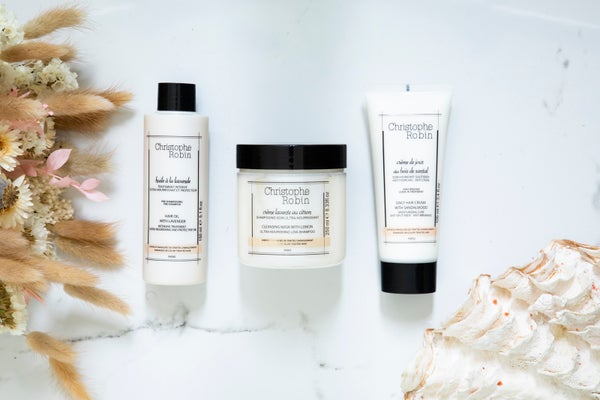 Healthy Hair, Healthy Scalp
After years of coloring hair for celebrities and cinema, Christophe Robin created his first hair care range for colored and damaged hair, emphasizing the importance of maintaining healthy scalp. This ethos is at the core of his haircare line, which is comprised of a range of divine products specially designed to look feed, protect and moisturize sensitive or damaged hair, using myriad ingredients that are all naturally derived. Using supercharged formulas to developed to nourish the hair, Christophe Robin enables clients to treat and maintain gorgeous hair beyond the salon. His products address the needs of hair weakened by coloring and environmental aggressors. Nurture your hair today!