Dark, bold lipstick has been a makeup must-have for years. The look is nothing new, even though it flows in and out of what's considered trendy in makeup. Today, a dark, bold lip is all about finding the perfect shade of lipstick that compliments your skin tone. Rather than swatching shade after shade to nail the perfect dark lipstick look, we're giving you insider tips and tricks to find the best bold lipstick.
Table of Contents:
What is Dark Lipstick?
Dark lipstick is exactly what it sounds like: a dark, bold color that makes a major statement on the lips. Unlike light and neutral-toned lipsticks, dark lipsticks need to fit your overall aesthetic and attitude—they're not for everyone. If you're deciding between light vs. dark lipstick, the most critical factor to consider is the look you are trying to convey. Bold lipsticks are best for more vampy, punky-looking lips, whereas lighter lipstick is more romantic. Dark lipsticks also look best when worn in the fall or winter or for an evening event.
Not all dark lipsticks are the same, and many vary in intensity. You can wear sheer dark lipstick for a less dramatic effect, whereas matte, opaque, or highly pigmented dark lipstick creates more of a statement.
Is Dark Lipstick In Style?
Dark lipstick is always in style—they were first seen in deep berry shades in the 1970s. More recently, bold lipsticks have become more popular as a departure from the no-makeup makeup look and glossy lip trend. Even celebrities like Hallie Bieber and Bella Hadid have been seen sporting a dark, vampy lip on more than one occasion. For some people, dark, bold lipstick is an everyday look, but for many, it's reserved for the holiday season or a more formal event.
Does Dark Lipstick Look Good on Everyone?
A dark lip can look good on everyone if you find the right shade for your skin tone. Lighter skin tones tend to find more red- and plum-based lipsticks complimentary; medium and olive skin tones can pull off a darker brown; and dark skin tones wear plum shades well. But that's not to say that your skin tone can't wear different shades of dark lipstick—you can, as long as the base of the lipstick has underlying tones that work with your skin tone. The formula and finish of the best bold lipsticks can't be discounted either.
While switching up your lipstick from light to dark may feel like a drastic change, as long as you pick a skin tone-flattering shade, the change will be well worth it.
How to Wear Dark Lipstick Casually
Some of the best dark lipsticks are the ones that aren't necessarily goth or vampy. You can wear dark lipstick more casually if you want, like to work, an afternoon brunch, or even to run some errands. The key to making a darker lip look more casual is to keep the rest of your makeup very soft and natural so that the lips take center stage—think bare skin, defined eyebrows, a light coating of mascara, and a neutral blush on the cheeks. Also, dark lipsticks with more of a sheer or glossy finish create a less edge, more approachable makeup style. On the flip side, if you want to dress up a dark lipstick look and make it look more glam, layer a metallic glitter onto the eyelids and accent it with a thick wing.
How Do I Choose a Bold Lipstick Color?
First things first, when choosing the best dark lipsticks, consider how much contrast you want to create between the lip color and your skin tone. The more delineation between the two, the more dramatic the look. From there, you'll need to decide if you want to go with a warm or rich shade, which should be based on skin tone. There are cool berries, crimson reds, and purples, and warmer browns, eggplant shades, and brick reds.
Another factor to consider is the current condition of your lips, which should always be prepped before applying dark lipstick. If not, wearing bold lipstick on primed, dry lips can cause the lipstick to look dry and flaky, and the color may not disperse evenly. Start by applying a light layer of a hydrating lip balm and let it sit for a few minutes before blotting it off and exfoliating the lips.
The Bottom Line
Whether you're looking to dress up your lips for a special occasion or want to incorporate dark lipstick into your regular makeup routine, virtually everyone can wear a bold, dramatic color. To find what works best for you comes down to your skin tone and the overall look you want to create.
Shop SkinStore's full collection of lip products to find your favorite.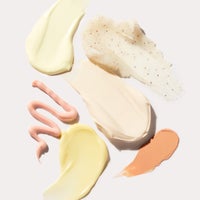 Our team of beauty experts cover everything from skincare to makeup, picking out the most effective products from the best brands and latest trends. Stay up to date on everything beauty with the SkinStore blog, and find all your essentials in one place.