These products are our season must-haves for the winter to combat outdoor and indoor dryness, loss of luster, and refreshing your skin regimen during these frightfully chilly times. 
Eve Lom Rescue Mask
This mask is the perfect weekly deep cleanse to keep your complexion radiant. Whether it's blotchy, irritable breakouts, jet-lag, or morning-after puffiness, this hard-working and versatile mask will get your skin back on track.
High Expectations Cannabis Facial Oil 32% Cannabis Sativa Seed Oil 
A concentrated facial oil formulated with the highest level of cannabis sativa seed oil (from hemp). It will calm even the most aggravated of skin flare-ups during the chilliest time of the year. 
Vichy Mineral 89 Face Moisturizer with Hyaluronic Acid
This 100% clear, fast-absorbing, lightweight gel moisturizer absorbs quickly into skin. You skin is left feeling comfortable, softer and hydrated without any stickiness or grease.
ELEMIS Superfood Kefir-Tea Mist 100ml
Instantly refresh your complexion with this weightless and soothing formula that can be used as a primer, toner, makeup setting spray and facial mist! Perfect for a minimalist-style regimen when you need to be out the door into frost territory. 
BABOR Ampoule Multi Vitamin 7 x 2ml
A set of seven individually sealed ampoules, these mini shots of nutrients are packed with a complex balance of Biotin and Vitamins A, E and B5 to strengthen skin's protective barrier and revitalize unbalanced skin requiring TLC.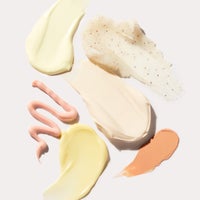 Our team of beauty experts cover everything from skincare to makeup, picking out the most effective products from the best brands and latest trends. Stay up to date on everything beauty with the SkinStore blog, and find all your essentials in one place.