As part of our Self-Improvement series on the blog, we're rounding up the best reading material out there to inspire and motivate.
Ever read a book which has touched or changed your life in some way? If you have, you'll recognize the power of what a good read can do for you. If you haven't then don't worry: you are yet to learn how inspiring it can be. There are hundreds of books out there which help you to analyze yourself, your life, your goals and aims in life, and how to genuinely better yourself.
The problem is sifting through them all, wondering which ones are worth purchasing or not. To lend a hand, here are the top 5 self-improvement books to our knowledge, based on reviews, bloggers and general hype...
Women Who Think Too Much - Susan Nolen-Hoeksema

This brilliant reads takes us through Dr Susan Nolen-hoeksema's breakthrough approach to conquering negative thinking. Here, she challenges the assumption that the constant analysis of our emotions is a good thing. The book teaches you to understand that by conquering the art of combating negative thinking and making positive thoughts an automatic process, your life can improve. It promotes confidence and how the mind is so important to how we feel on a daily basis.

The Secret - Rhonda Byrne

This one is world famous and has sold over 25 million copies to date. The Secret is a popular audio too, with many people claiming to have listening to it on their way to work daily, eager to learn 'The Secret to a happy life'. It focuses on that no matter who you are or where you live, when you realize 'The Secret', you can have anything your heart desires. It then helps you to understand how all you need to do is think about it really hard, and it will happen, because thoughts emit a frequency which tunes into the 'power of the universe'.

Sounds like magic? Maybe it is. Who knows. You'll have to read and see for yourself!

Girl Boss - Sophia Amoruso

This empowering read is a lovely book for inspiring those who feel they didn't get off to the best start in life, whether that's through no fault of their own, or all self fault. It follows the autobiography of, who now runs the successful fashion brand Nasty Gal. Her story of success helps those with even the lowest hopes, dream and confidence realize that if you really want something badly, you can do it. It teaches you the power of understand yourself, what you love deep down, and how to go after it.

It makes us want to scream GIRL POWER a little too loudly...

What's Stopping You? Why Smart People Don't Always Reach Their Potential and How You Can - Robert Kelsey

This book is more of a practical guide to attacking the most common of phobias: fear of failure. The book offers readers a hard look at the quality of their careers and personal lives, helping the people to weigh up how they have got the life they currently have, and what to do about it. It's a bit of a deep thinking and makes you analyze yourself in ways you may not have dared before, but it sure is encouraging.

Quiet. The Power of Introverts in a World That Can't Stop Talking - Susan Cain 

They say that at least one-third of the people we know are introverts. For those unsure, Introverts are the ones who prefer listening to speaking, reading to partying; who innovate and create but dislike self-promotion; who favor working on their own to working in teams. Introverts don't overly like the sound of their own voices, but this isn't to be undermined. If you feel particularly worried about being an introvert yourself - as many people see it as a negative - this book sums up why it is actually a desired personality trait, and how you can really use it to your potential.

A must read for the quieter folk out there.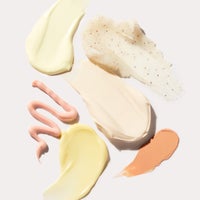 Our team of beauty experts cover everything from skincare to makeup, picking out the most effective products from the best brands and latest trends. Stay up to date on everything beauty with the SkinStore blog, and find all your essentials in one place.