Added to Your Cart
Sorry, there seems to have been an error. Please try again.
ISDIN ISDINCEUTICS Age Contour Night Face Moisturizer with Melatonin 1.8 oz
Age Contour Night is a restorative night cream designed for the face and neck, With a formulation rich in antioxidants, melatonin and peptides, it provides triple action repair that helps undo the day's damage, reduce visible signs of aging, and calms skin to the touch. Wear nightly and wake up to smooth, healthy-looking skin,
Apply Age Contour Night onto clean, dry skin, as the last step in your evening skincare routine after serum, Spread the cream over your face and neck, massaging gently into the skin until complete absorption,
Water, Glycerin, Propanediol, Niacinamide, Betaine, Vegetable Oil, Caprylic/Capric Triglyceride, Silica, Dimethicone, Hydrogenated Polyisobutene, Isodecyl Neopentanoate, Octyldodecanol, Stearyl Alcohol, Dipentaerythrityl Hexacaprylate/Hexacaprate, Tridecyl Trimellitate, Alcohol Denat,, Butylene Glycol, Phenylpropanol, Ammonium Acryloyldimethyltaurate/VP Copolymer, Panthenol, Tocopheryl Acetate, Acrylates/C10-30 Alkyl Acrylate Crosspolymer, Caprylyl Glycol, Tridecyl Stearate, Carnosine, Fragrance, Neopentyl Glycol Dicaprylate/Dicaprate, Melatonin, Cetyl Alcohol, Glyceryl Stearate, Pentylene Glycol, Sodium Hyaluronate Crosspolymer, Disodium EDTA, PEG-75 Stearate, PEG-8, Carbomer, Polysorbate 20, Sodium Lactate, Ceteth-20, Steareth-20, Tetradecyl Aminobutyroylvalylaminobutyric Urea Trifluoroacetate, Tocopherol, Ascorbyl Palmitate, Magnesium Chloride, Helichrysum Italicum Extract, Ascorbic Acid, Citric Acid, Palmitoyl Tripeptide-1, Palmitoyl Tetrapeptide-7, Yellow 6, Yellow 5
ISDIN ISDINCEUTICS Age Contour Night Face Moisturizer with Melatonin 1.8 oz
How Subscriptions Work
Never run out of your favorite products with automatic deliveries. Set your own delivery schedule — you determine how often

Free delivery on all future subscription orders. Qualify for free delivery on your first when you spend over $30

No commitment. Cancel or delay
Item already in basket as a one time purchase. If you also wish to subscribe to the same item please make 2 separate checkout purchases.
Item already in basket as subscription item. If you also wish to buy as a one time purchase please make 2 separate checkout transactions.
This selection is not currently available on a subscription plan. Please try making an alternative selection.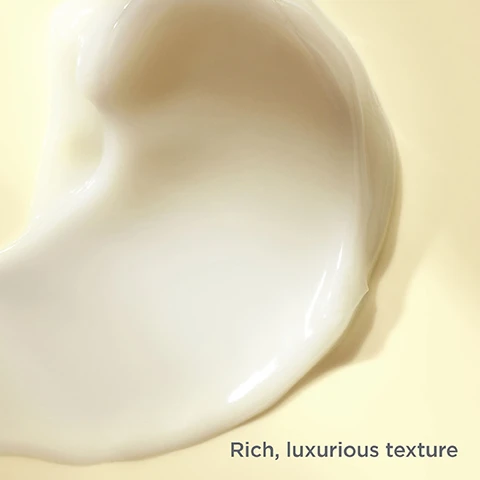 Age Contour Night is a restorative night cream designed for the face and neck, With a formulation rich in antioxidants, melatonin and peptides, it provides triple action repair that helps undo the day's damage, reduce visible signs of aging, and calms skin to the touch. Wear nightly and wake up to smooth, healthy-looking skin,
Apply Age Contour Night onto clean, dry skin, as the last step in your evening skincare routine after serum, Spread the cream over your face and neck, massaging gently into the skin until complete absorption,
Water, Glycerin, Propanediol, Niacinamide, Betaine, Vegetable Oil, Caprylic/Capric Triglyceride, Silica, Dimethicone, Hydrogenated Polyisobutene, Isodecyl Neopentanoate, Octyldodecanol, Stearyl Alcohol, Dipentaerythrityl Hexacaprylate/Hexacaprate, Tridecyl Trimellitate, Alcohol Denat,, Butylene Glycol, Phenylpropanol, Ammonium Acryloyldimethyltaurate/VP Copolymer, Panthenol, Tocopheryl Acetate, Acrylates/C10-30 Alkyl Acrylate Crosspolymer, Caprylyl Glycol, Tridecyl Stearate, Carnosine, Fragrance, Neopentyl Glycol Dicaprylate/Dicaprate, Melatonin, Cetyl Alcohol, Glyceryl Stearate, Pentylene Glycol, Sodium Hyaluronate Crosspolymer, Disodium EDTA, PEG-75 Stearate, PEG-8, Carbomer, Polysorbate 20, Sodium Lactate, Ceteth-20, Steareth-20, Tetradecyl Aminobutyroylvalylaminobutyric Urea Trifluoroacetate, Tocopherol, Ascorbyl Palmitate, Magnesium Chloride, Helichrysum Italicum Extract, Ascorbic Acid, Citric Acid, Palmitoyl Tripeptide-1, Palmitoyl Tetrapeptide-7, Yellow 6, Yellow 5
Customer Reviews
This product has no reviews. Be the first to write a review and you could
WIN A $100 VOUCHER
Zoom