Mother's Day is around the corner, and odds are you're still looking for the perfect present. Instead of the usual flowers or jewelry, why not give her the gift of healthy, beautiful skin this year? We've rounded up several skincare solutions every type of mom would love to get and all you have to do is "add to cart." (We can even include a gift message just in case you usually forget to get a card.)
If she worried about you non‐stop (and still does), it's likely your mother is vigilant about protecting her skin from environmental damage as well. You can give her a little peace of mind—and improvement in the look of fine lines and wrinkles, uneven skin tone and loss of firmness—with this potent daily vitamin C serum. Proven to neutralize the free radicals generated by UVA/UVB rays, infrared radiation (IRA) and pollution, this award‐winning blend of 15% pure L‐ascorbic acid, vitamin E and ferulic acid works hand‐in‐hand with sunscreen to create the ultimate shield against environmental aggressors.
If your mom loves curling up on the couch with a snugly blanket or only wears heels when she absolutely has to, she'd probably love a product that restores comfort to her skin. Formulated with the same ratio of lipids found naturally in the skin's barrier, this lightweight yet nourishing anti‐aging moisturizer works to alleviate discomfort associated with dry skin while improving the appearance of skin smoothness, firmness, radiance, visible pores and skin tone.
If mom enjoys walking, running, hiking or any other outdoor adventures, her skin definitely needs protection against UV rays and environmental damage.
This lightweight daily broad spectrum SPF 50 is enhanced with Cell‐Ox Shield technology for antioxidant benefits as well as improvement in the look of lines, dark spots and skin texture, making it easy for her to take care of her skin and be on her way in one simple step.
If your mother likes to keep things simple, this one versatile serum has her skin covered with 89% Vichy 15 Mineral‐Rich Thermal Water and natural origin hyaluronic acid. Used on its own or with other moisturizers for an extra boost of hydration, it provides much‐needed moisture along with the nutrients necessary to reinforce the skin's barrier and help protect it against urban aggressors like pollution, stress, and fatigue while promoting a vibrant, youthful glow. And with just 11 ingredients, this formula is paraben‐free, fragrance‐free and suitable for all skin types.
If your mom's personality shines when she's in the company of others, she deserves glowing skin to match. This versatile highlighter can be mixed into any skincare product or foundation for a subtle youth‐restoring radiance boost or used on its own to call attention to her best facial features.
With 20% pigmented pearls and a water‐ and oil‐free formula that melds seamlessly with other makeup, one drop is perfect for enhancing the skin's brilliance, while two provide look‐at‐me luminosity if she so desires.
For the Mom Who Wants to "Save Face: Rodial Illuminating Banana Powder
When mom wants to look flawless and needs her makeup to last, this glow‐enhancing setting powder is in order. With a universal banana yellow hue that blurs the appearance of imperfections and leaves skin with a radiant, smudge‐ and transfer‐resistant finish, this final finishing touch keeps makeup in place for up to 16 hours while providing a complexion brightening, luminous sheen.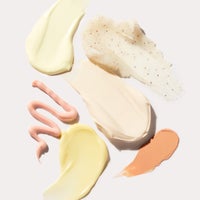 Our team of beauty experts cover everything from skincare to makeup, picking out the most effective products from the best brands and latest trends. Stay up to date on everything beauty with the SkinStore blog, and find all your essentials in one place.