February may be the month of love, but November is the month of loving (and treating) yourself. Sunday, November 11th is Singles Day, a holiday that started among Chinese young adults to celebrate their single status, and is now one of the world's largest shopping days! We're celebrating this holiday with incredible deals, so be sure to shop SkinStore today and save on all your favorites!
Top Single's Day Sales:
For skincare with a history of providing real results (hello, Marilyn Monroe and Katharine Hepburn), you need to shop Erno Laszlo. For a limited time, shop all of your favorites and save 30% on cult-classic cleansers, masks, moisturizers and more!
Our top Erno Laszlo picks:
If you're looking for the perfect gift for your loved ones (or yourself, we won't judge), the SkinStore 12 Miracles of Beauty Advent Calendar is here! Filled with 12 carefully-selected products to help you find beauty miracles all season long, you're sure to find a new favorite within this gift set. During our Single's Day event, shop this festive gift set (worth over $340) and save $11 when you use code 'MIRACLES11'!
https://www.youtube.com/watch?v=RBHrbaCaPW0
Fan-favorite skincare devices from FOREO are favorites for a reason. Discover your new favorite now, and save on some of our favorites that include Smart Mask technology, facial reading, light therapy and antibacterial cleansing bristles. Our favorite thing about FOREO devices is that most daily routines are under 2 minutes, so your skin is cleansed and fortified in two minutes every day. Save up to 30% on select favorites for a limited time, and when you purchase a Luna 1, you'll receive a Luna Play for free!
Our FOREO Faves:
Have you been looking for a way to get the hair of your dreams? Grow Gorgeous products are designed to create fuller, thicker hair from scalp to the ends. From products that exfoliate and hydrate the scalp to masks, shampoos and conditioners that strengthen individual strands of hair, your hair is in for a treat. Continued use of Grow Gorgeous products goes beyond a first impression, and creates hair that looks and feels its best use after use! Save 25% on single products and 30% on bundles now! And, for an additional 5% off single products, use code 'SALEX5'.
Our top Grow Gorgeous picks:
Skincare tools are trending, and new technology is coming every day to help you get the best skin of your life. Microcurrent technology is trending, and products from NuFace are leading the way. The Trinity device is designed to smooth and define facial contours with gentle microcurrents that mimic the natural current of your body which slows as you age. In as little as 5 minutes, you've got the appearance of a facelift, with little to no pain! The NuBody device can be used all over the body and uses a slightly more powerful microcurrent to firm and smoothe larger planes of the body. Save 20% on all your favorites from NuFace today!
Our top NuFace favorites:
https://www.instagram.com/p/BpIHXJ5AahW/
These are just a portion of the deals available during the SkinStore Single's Day event. Whether you're treating yourself today, or getting a head start on your Black Friday/Cyber Weekend shopping, you're sure to find something you love! Which products are you shopping for today? Let us know which Single's Day deals you're buying by tagging us on Instagram @skinstore!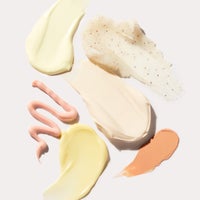 Our team of beauty experts cover everything from skincare to makeup, picking out the most effective products from the best brands and latest trends. Stay up to date on everything beauty with the SkinStore blog, and find all your essentials in one place.