Our obsession with our hair reaches a whole new level when we start losing it, and it can be traumatic to say the least. When it comes to hair loss, there are so many different varieties of what we personally class as hair loss.
There's thinning hair for one, which may not actually be full on hair loss, but a noticeable decrease in hair thickness and density. Then there is more severe hair loss, which see's a dramatic amount of hair fall, a thinning parting, and overall loss of hair volume.

The causes of hair loss are fairly extensive; from crash dieting, reactions to medications and pregnancy, to illness, genetics and hormones. Some causes are temporary, where addressing the underlying issue means your hair will grow back and any hair loss will ease off. Unfortunately, some types don't ease up. The most common culprit is genetic female pattern hair loss, which is chronic.
Whether you know the cause of your thinning hair or not, help is at hand. Visiting a dermatologist who can carry out tests is one option, especially if the cause is more serious. However, if it's a temporary problem, or you're simply seeking new methods to improve the appearance of your thinning hair, you're in luck. There are many exceptional products out there, along with supplements and vitamins, which can support new growth.
Below is a list of hair helpers to get those locks looking thicker, fuller and healthier: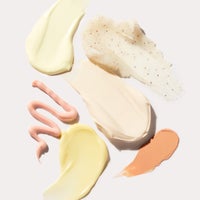 Our team of beauty experts cover everything from skincare to makeup, picking out the most effective products from the best brands and latest trends. Stay up to date on everything beauty with the SkinStore blog, and find all your essentials in one place.