While balding is historically a stereotypical trait for the male gender, sadly—as this imperfect world would have it, they are not the only ones of the human race experiencing this loss of hair.
How many women experience hair loss?
Despite what most may think, a stunning 25 percent of American women experience alopecia, or balding and thinning hair. In the case of women, the majority of this hair loss is androgenetic—caused by hormonal changes due to pregnancy or menopause. Shockingly, only 12 percent of more than 21 million women suffering hair loss seek hair restoration treatment.
How do you treat thinning hair?
There are ways you can combat thinning hair! It's incredible that so few women are taking advantage of the technologies available to help them reclaim their luscious, voluminous hair! There are many products from supplements to shampoos that help fight chronic hair loss.
What ingredients help thinning hair?
Despite their amazing results, these products contain nothing magical. The ingredients they're built with do a fantastic job of stimulating the scalp and strengthening the hair follicles to give you a fuller, thicker head of hair! When you're looking for products to help you with your thinning hair problems, look for these ingredients!
Caffeine
This one shouldn't shock you too much. As caffeine is a stimulant in your favorite energy drinks, this ingredient has a similar effect on your hair follicles! The boost it gives to your scalp helps stimulate the hair follicles to help them produce and grow new hair strands more rapidly. As we age, this process naturally slows down, so adding a stimulant like caffeine will help you keep that process going.
Biotin
Being an ingredient that your body produces naturally, this is also one you will see decreasing as you age. Also known as Vitamin H, Biotin helps maintain the health of your hair strands and prevents them from becoming dull and brittle. Biotin also works with the protein keratin to promotes stronger, thicker hair growth.
Lactic Acid
Normally found in sweat, lactic acid is something that would break down the health of your hair. But contrary to what you would expect, when used in shampoos, the ingredient helps stimulate a natural response to hair loss and damage.
There's no rule in the book that says you have to accept thinning hair. By age 60, 80 percent of women experience noticeable hair loss. We know what that does to your confidence! Give your hair (and your confidence) the boost that it deserves and look at how these ingredients can promote the thicker, fuller head of hair you've always wanted!
Check out more products for thinning hair at our SkinStore website here.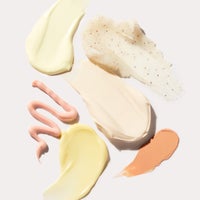 Our team of beauty experts cover everything from skincare to makeup, picking out the most effective products from the best brands and latest trends. Stay up to date on everything beauty with the SkinStore blog, and find all your essentials in one place.