Pinterest is life. The virtual inspiration board can give you flavorsome mocktail recipes, creative wedding ideas, alternative Christmas trees and more. We found out Pinterest is pretty helpful on hair and beauty tricks too so I'm sharing the hair hacks we learnt!
How to Prevent Grey Hair
Once a week, steep two tea bags in two cups of boiling water for around 10 minutes. Let the liquid cool to room temperature. Pour the mixture over wet, just-washed hair, rubbing it through the way you would shampoo. Style as normal.
Blondes, use chamomile tea. Redheads, try Rooibos and Brunettes, plain black tea.
How to Make Your Hair Sparkle
In the late 1970s, event planner Robert Isabell instructed four tons of glitter to be placed on the floor of Studio 54 for a New Year's Eve event. The club's co-owner Ian Schrager said guests felt like they were standing on stardust. Glitter is not just for kids. When you have something special to attend, why merchandise up your hair with glitter?
The Product Hollywood's Go-to Hair Guru Loves
If you've been keeping up with the Kardashians, you'll know that Jen Atkin is a member of all the girls' 'glam squad'. She's even a character on Kim's app game 'Kim Kardashian: Hollywood.' Jen's other clients include the Jenners, Chrissy Teigan, Jessica Alba, Reese Witherspoon, Katy Perry, Rosie Huntington-Whiteley, Sofia Vergara and so many more.
When Jen speaks, we listen. So when Pinterest tells you that one of her trusted products is the Phyto Pytophanere Dietary Supplement for Hair, Nails and Skin... You go buy it.
According to a Beauty Editor article pinned by Laurie Pickup, Jen advocates that these vitamins will help create stronger, fuller hair.
The Braided Rose
Another day, another braided hair tutorial. But unlike so many of the others, this one really is simple!
Don't forget to set your hair. We recommend the Rahua Organic Volume Hair Spray for its soft, workable hold. This means your hair will stay put with a natural finish.
How to Stop Your Bobby Pins From Running Away
Seriously, where do they all go? No matter how many bobby pins you manage to rustle up, you can't help but notice the number declines day by day. Stop runaway bobby pins once and for all with a magnetic strip, which you can also stick your tweezers and nails tools too.
Shop our entire range of haircare products and create your own Pinterest-worthy hair hacks!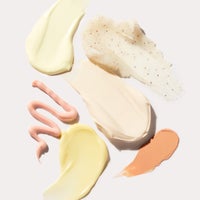 Our team of beauty experts cover everything from skincare to makeup, picking out the most effective products from the best brands and latest trends. Stay up to date on everything beauty with the SkinStore blog, and find all your essentials in one place.