With a huge celebrity following and an exclusive diamond-infused skin care line, it's easy to forget Natura Bissé's humble roots. Established in 1979, Natura Bissé experienced rapid growth and quickly established a strong cult-following. Discover the Natura Bissé story to find out exactly how they got to where they are today.
Who Founded Natura Bissé?
Natura Bissé was founded in 1979 by a man called Ricardo Fisas Mulleras. Ricardo started off as the president of a chewing gum company before moving on to be the manager of a protein hydrolyzing company in 1973. Ricardo became unemployed in 1979 and, with a family to support, he decided to embark on a new business venture.
While working at the protein hydrolyzing company, Ricardo had noticed how these proteins could drastically improve the texture of the skin and help to delay the visible signs of aging. This is when Ricardo came up with the idea of Natura Bissé skin care – a brand devoted to providing remarkable results.
https://www.instagram.com/p/_ZZOITGLh_/?taken-by=naturabisse
How Did Natura Bissé Become So Popular?
During the 1980's, Natura Bissé products burst onto the Spanish market. Each product in the collection contained a blend of highly concentrated, active ingredients to provide incredible results, making them highly sought after by both professional aestheticians and beauty fanatics alike.
By the end of the 1980's, the brand had launched over 150 highly effective face and body products and had positioned themselves alongside some of the biggest companies in the industry.
Once word had got out about how unbelievably effective the Natura Bissé products were, the brand began to grow at an incredible rate. In 1990, the brand decided to tackle the USA market. Their innovative formulas and remarkable results managed to surprise the American market, quickly gaining popularity among some big names in the industry.
After cracking the American market, women all around the world began to discover Natura Bissé's expert products.
Natura Bissé Today
Natura Bissé has stuck to its roots, remaining as a family-run business. In 2008, Ricardo handed the business over to his eldest daughter and took a step back from the business.
https://www.instagram.com/p/BCsjTtlGLvo/?taken-by=naturabisse
Ricardo and his wife, Gloria, decided to set up their own foundation; The Ricardo Fisas Natura Bissé Foundation. This foundation is a non-profit organization which focusses on social development and outreach, aiming to provide disadvantaged groups with expert entrepreneurial training in order to give them a better start into their professional careers.
Sadly, Ricardo passed away in 2012, aged 83. His wife, Gloria became president of the Ricardo Fisas Natura Bissé foundation in order to carry on his legacy and continue to help those less fortunate than themselves.
Beyoncé's Favorite Natura Bissé Product
If you've been wondering how Beyoncé keeps her skin looking youthful and radiant, then look no further than Natura Bissé's Diamond Life Infusion.
The powerful overnight treatment has been formulated for those aged 35 and above to provide incredible anti-aging results. The formula contains an innovative, patented ingredient, Bio-Magnet Naosomes that provides extreme results, working to improve the tone, texture and luminosity of the skin.
Studies have shown that this little miracle product can transform the skin, working to make the skin look, on average, 3.9 years younger. With 16 potent anti-aging ingredients, the Diamond Life Infusion treatment provides remarkable long-lasing, rejuvenating results.
Discover how each Natura Bissé collection could transform your skin here.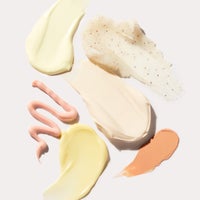 Our team of beauty experts cover everything from skincare to makeup, picking out the most effective products from the best brands and latest trends. Stay up to date on everything beauty with the SkinStore blog, and find all your essentials in one place.