It's kind of amazing that there are fewer joys in a woman's life greater than finding the perfect shade of foundation that blends flawlessly into her skin. Who would've thought a feat like this turns out to be so wonderful and yet at the same time so difficult?
How to find your perfect foundation shade
This may or may not come as a shock to you, but there's more that goes into finding the right foundation shade than just choosing the best color possible. There are a few things that go into finding your "second skin" match: texture and coverage, shade and undertone, and overall application.
What kind of coverage do you want?
When choosing a foundation you have to decide what kind of coverage and texture of foundation you want. Your perfect foundation isn't going to be your perfect foundation if you don't like the finish it gives you. Do you prefer lighter, more sheer coverage like La Roche-Posay Effaclar BB Blur Cream? Or do you go for unforgivable, heavy coverage like Dermablend Cover Crème Full Coverage Foundation for unmistakable flawlessness?
If you're going for flawless all over try ALLEVEN London Colour Shielding Hydrating Tinted Protection for an overall airbrushed, even finish.
What are your skin's undertones?
Believe it or not, there's more to your skin's color than what you see from looking at your arms. Blue, yellow, red, and even green and violet hues play a role in determining your skin tone. What colors make up the "foundation" of your skin? Here's an easy tip:
With your palm facing up, look at the veins on the back of your wrist. Do they look more blue? Or green?
If they look more blue, you likely have more pink undertones
If they look more green, you likely have more golden or yellow undertones
If they look blue-green, your undertones are most likely more neutral. So both warm and cool shades will work with your skin tone.
How do you apply your foundation?
In the world of foundation, there can be a good, better, best way to apply your choice of coverage. Even if it's the best matching for your skin, if you don't apply it in the best way for your skin, it's not going to have that "second skin" effect.
The best coverage depends on your preference. Best way to find the perfect application? Experiment and see what you like! Anything from a buffing foundation brush, flat head brush, beauty blender or your fingers can all be used to apply foundation. To avoid putting too much product on your tool of choice, use the back of your hand as a palette and then dab the tool into the product.
Picking the best foundation doesn't have to be complicated, it just takes looking in the right place! Your second skin is out there! Come take a look on SkinStore and discover more foundation and tools here.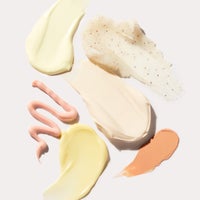 Our team of beauty experts cover everything from skincare to makeup, picking out the most effective products from the best brands and latest trends. Stay up to date on everything beauty with the SkinStore blog, and find all your essentials in one place.