What if we told you shaving off a couple years only took a couple sweeps of product? Even better, what if we told you, you don't need to be a pro makeup artist to look younger? Hope you're sold, because we are.
Facial contrasting is not only one of the easiest ways to achieve a younger look but according to a recent study, women who use the technique are perceived as younger than women who do not. We do it every day, without even realizing it! Subconsciously as a society, we look at facial contouring as a way to perceive the age of a person.
What is facial contrasting?
So, what is this magic that makes you look years younger with just a sweep of the makeup brush? The technique of facial contrasting is the use of highlighting and contouring to sculpt and slim and help facial features stand out. As we age, these features become less pronounced, and using these few quick tips easily brings them back out and enhances your natural beauty!
It's a lot easier than you think!
Eyes
Defining your crease and your lashes are really the secrets to bringing out the contour of your eye.
https://www.instagram.com/p/Bg1dDk1lgPY/?tagged=eyecontour
 Sweep a medium-toned brown shadow over the crease.
The next best thing you can do for your eyes is to enhance the look of your lashes, and filling in the gaps between your lashes can really help them appear more full and thick. To keep it natural, take a dark brown eyeshadow and trace closely along your upper and lower lashlines, and smudge.
Lastly, curl your lashes and sweep a dark brown mascara over the lashes to enhance thickness and length.
Lips
Never think that your lips are out of the equation! Here's what to do to help your pout stand out:
https://www.instagram.com/p/BKFkh9qgUX9/?tagged=contouredlips
Line your lips with a natural color just outside of your lip line to enhance fullness.
Smudge any harsh lines and then fill in the lips with the same liner.
Coat lips with a natural lip gloss or satin lipstick.
Brows
Full, filled-in brows are the key to framing your face and enhancing the rest of your facial features:
https://www.instagram.com/p/BhKIpegnrf3/?tagged=brows
Fill in your brows with a brow pencil that best matches your natural color for the softest lines. You want a strong, but natural line.
Move in short, soft, upward strokes to mimic the look of natural brow hairs, and fill in any sparse lines.
Brush through your brows with a clean spoolie brush or old mascara wand to blend any harsh lines.
Facial Contour
Contouring the shape of your face not only helps define and sculpt your natural features but also slims down your face and helps you look younger!
https://www.instagram.com/p/BhKMrl1nXTL/?tagged=thebalmcosmetics
Take a matte contouring powder three shades darker than your natural skintone and sweep underneath your jawline
Bring out your cheekbones by contouring under your cheekbones. Find your cheekbones by tapping along your cheeks until you find the spot where your cheeks sink in. Contour along this line to enhance your cheekbones and slim down your face.
The last spot you want to get with contouring powder is the temples of your forehead. Chiseling along the sides of your temples will help to slim down your forehead and help it appear narrower.
It doesn't take a plastic surgeon to wipe away the years, just a little know-how with some contouring powder and a makeup brush!
Discover more contouring products on our SkinStore website here.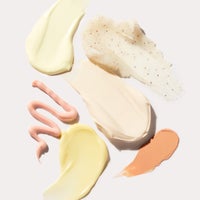 Our team of beauty experts cover everything from skincare to makeup, picking out the most effective products from the best brands and latest trends. Stay up to date on everything beauty with the SkinStore blog, and find all your essentials in one place.