With Christmas approaching (at great speed), it's probably a good idea to start making some Christmas makeup plans before the work party sneaks up on you and you're doing your makeup at your desk with approximately 13 minutes spare. Generally speaking, Christmas makeup means you can go bold. The nights are darker and longer and if you want to wear a glittery eye and a red lip, no-one will question it. They will just be double taking because you look so awesome!
The star of this show is the Stila Matte n Metal eyeshadow Palette. I know this isn't the first time I've featured it but I love it so much!
The quality is undeniable. The packing is gorgeous, and the application is so smooth. Perfect for your Christmas makeup. Usually in makeup palettes, there are 1 or 2 shades that I never even use but in this palette, every one of the 12 shades is stunning.
I created this look using my favorite products from SkinStore and if you want to know how I did it, just keep reading.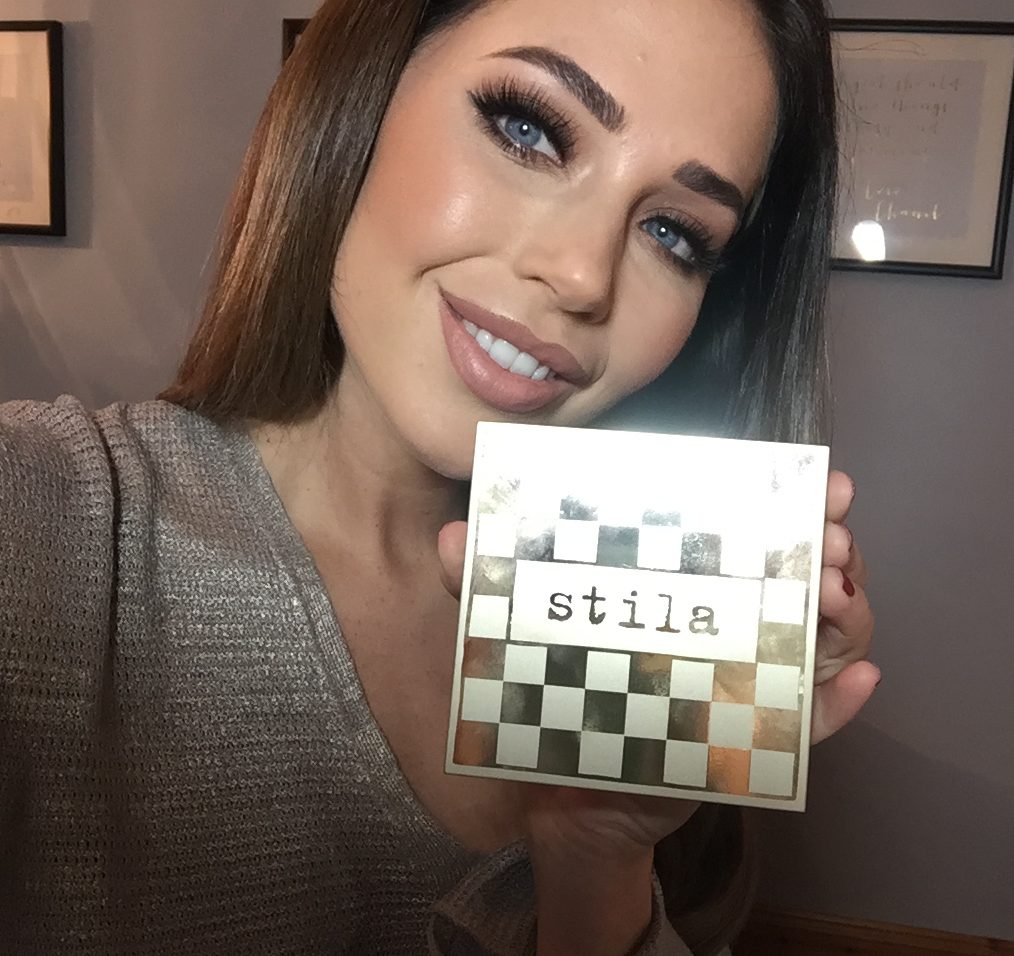 What Will I Need To Create This Christmas Makeup Look?