Get Long Lasting Waterproof Mascara That Genuinely Works
So your vacation is around the corner and you want the best waterproof mascara for long lasting, luscious lashes. Mascara is the ideal product to wear at the beach or around the pool to make you feel glam without feeling as though you're too made up.
 What Does Waterproof Mascara Mean?
Whilst they might look the same, standard mascara and waterproof mascara do have different properties. Traditional mascaras are made from a water-based formula, where as waterproof mascaras are a combined mixture of oils which make them less likely to run, smudge and smear.
Waterproof mascara is definitely a summeressential but it's so important that you find the best waterproof mascara, otherwise you will be getting out of the pool with big black circles under your eyes or find yourself correcting your makeup when you've become teary at the wedding you're attending. Similar to their sister product, waterproof mascaras are available in several varieties, lengthening, volumizing, thickening, curling and many more.
What Is The Best Waterproof Mascara?
Typically, the best waterproof mascara would be able to endure the wettest of weather and perhaps that may be the key factor to consider. However the best waterproof mascara would also be easy to remove. The skin around your eyes is so thin that trying to remove it by scrubbing and rubbing will increase the chance of premature ageing around the eyes.
If you're too rough when trying to remove your waterproof mascara, you risk pulling out your eyelashes, as waterproof mascara can be stubborn to remove. My go-to mascara is the By Terry Terribly Waterproof Mascara, it combines long lasting, flakefree, voluminous lashes AND quick and easyremoval.
Why I LOVE By Terry Products
Throughout the brand, Terry De Gunzburg , the founder of By Terry, uses the idea of merging makeup with skincarebenefits so with every product you get so much more than just makeup. Though it might be more than you've spent on mascara before the entire By Terry collection boasts dual purposes, so you're really getting two products in one.
The Terribly Waterproof Mascara is a combined lashtreatment with a lash-lengthening serum to visibly grow your lashes whilst instantly increasingvolume, length, curl and the thickness of each individual lash. The extra bonus of this product is that even once you have removed the mascara the benefits of the serum continue to work, improving the all round look of your lashes, with or without the tint.
 Get An Eyelash Treatment And Waterproof Mascara In one
This waterproof mascara has a gel-based formula to deliver clump-free definition and volume that won't weigh your lashes down. The silicone resins and 'flex and stretch' polymers ensure extreme water resistance including against heat and humidity.
You will also notice that there is no excess mascara left on the wand when you pull it out of the tube- just the right amount for gorgeous lashes. You can literally watch your lashes be transformed with this wonder treatment, particularly if you've found your lashes are thinning, real customers boast that their lashes are muchlonger and thicker with frequent use of this 'Terribly' amazing mascara.
How To Properly Remove Waterproof Mascara
As we all know waterproof mascara can be so difficult to remove as it's designed to be water resistant. Regular waterproof mascaras tend to coat your lashes and leave them dry, flaky and extremely difficult to remove. However the By Terry Terribly Waterproof mascara will do no such thing and is a breeze to remove. This is another added bonus to using this product as I mentioned earlier in the blog, the skin around your eyes is so thin and delicate- constant rubbing and tugging to remove stubborn mascara will loosen the skin and aid premature wrinkles.
For the most effective removal use a specific eye makeup remover rather than a general cleanser. As a makeup artist I am constantly removing eye makeup and I absolutely love the BABOR Cleansing Eye Make-Up Remover.  To use, shake well and apply a generous amount onto two cotton pads – one for each eye. Hold them gently on o the eye and wait for 15 seconds whilst the product breaks down the bonds of the mascara and wipe away the product. My top tip would be to use little motions and where you can, rub from the outside in- again to avoid pulling the skin.
That just about summarizes all the reasons I'm obsessed with the By Terry Terribly waterproof mascara and I would definitely honor it with the best waterproof mascara award! Let me know your thoughts on twitter, I really look forward to reading them.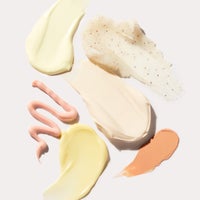 Our team of beauty experts cover everything from skincare to makeup, picking out the most effective products from the best brands and latest trends. Stay up to date on everything beauty with the SkinStore blog, and find all your essentials in one place.