You've got the dress, you've found your dream shoes, and your wedding venue is waiting to be made all pretty. Now it's time to think about making yourself pretty for your wedding day - and all via DIY bridal make-up!
Not everyone wants to get an expert make-up artist in to help on their big day. Weddings are far from affordable, so where you can cut back, you'll cut back, and with the right make-up advice, this is an area where you can do so. You're probably wondering which products out there are make-up artist must-haves, and which items you should be using to make sure it stays in place. Lets face it- you'll be waking up incredibly early, and going to bed relatively late!
Here's our top 7 beauty products you'll need to do your own bridal make-up, so you can be a beautiful bride all night long...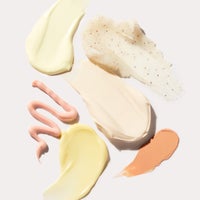 Our team of beauty experts cover everything from skincare to makeup, picking out the most effective products from the best brands and latest trends. Stay up to date on everything beauty with the SkinStore blog, and find all your essentials in one place.