Our Beauty Glossary is your definitive guide to every important beauty term ever. From A – Z, we'll regularly fill you in on beauty ingredients, personalities, products and treatments, so you know exactly who or what to look out for in the beauty space.
Oats
The humble oat grain does so much more than fuel your mornings. It has anti-inflammatory properties and is suitable for all skin types, particularly sensitive. If you have ever suffered from a skin disorder such as eczema, you might recognize oat as one of the key ingredients in prescribed skincare. This is because oats have been harnessed for thousands of years as a way to calm and soothe skin.
Oats are super moisturizing, loaded with oils, starches and sugars which deliver emollient benefits and attract water to the skin. Then, they have a cleansing capacity because of their high absorption rate (so long dirt and oil!) Oat grains are also quite exfoliating, helping to ward off daily toxins, reduce visible signs of ageing and keep skin smooth and toned.
Many a beauty blogger has shared the recipe for a homemade oatmeal mask or an oaty cream, but oatmeal is best applied topically when it has been very finely milled - this is known as colloidal oatmeal. The 'whole' oatmeal flakes often found in DIY beauty treatments will only provide temporary benefits.
When used in hair care, colloidal oatmeal provides reparative and moisturizing effects to the hair and scalp - alleviating dryness, absorbing oil and dirt and preventing dandruff. Meanwhile oat extracts can help increase the strength and extensibility of hair.
Few ingredients are as gentle and kind as oats - whether in the form of oat kernel extracts or oat milk. It may sometimes be referred to as Avena Sativa.
Browse a selection of our favorite products containing oats:
Remember to check our blog regularly as we update our Beauty Glossary with the beauty terms you need to know about.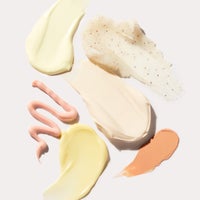 Our team of beauty experts cover everything from skincare to makeup, picking out the most effective products from the best brands and latest trends. Stay up to date on everything beauty with the SkinStore blog, and find all your essentials in one place.