As we celebrate 20 years of beauty, we want to also celebrate the most iconic, innovative beauty inventions we've seen to date. There are so many brilliant launches which have completely changed the way we apply our makeup, look after our skin, or treat our hair, and these need some serious recognition.
So step forward our most life-changing, hero product launches. We don't know what we would do without you!
Micellar Waters
Micellar waters launched on the scene as an update to cream cleansers and facial wipes, providing the most effective, thorough cleansing step. The idea of these is that micelles are attracted to dirt and oil, so they are able to draw out impurities without drying out the skin. Therefore, micellar water can be used as a facial wash, makeup remover and moisturizer all in one, because it intensely cleans the skin.
This said, they are super gentle to the skin, providing refreshing and nourishing properties to treat the skin as well as cleanse. Our favorites include the Caudalie Micellar Cleansing Water, which is a slightly thicker textured water for those who wear stubborn, heavier makeup.
Facial Mists
Facial mists are one of our favorite beauty product inventions of recent years, and it seems we're not alone with this view. Rose Huntington Whitley is a huge fan of the cult facial spritz - the Caudalie Beauty Elixir - known for it's many amazing properties. Not only do facial mists calm and refresh the skin, they also provide moisturizing attributes, contribute to toning and brightening, and even set makeup so it lasts all day long.
Beautyblenders
Bow down to the Beautyblender - the incredible makeup tool which has made blending, highlighting and face defining a dream come true. These quirky little egg shaped sponges work well with all brands of foundations, bb creams, cc creams, concealers, highlighters, blushes, moisturizers, serums and powders for flawless application.
You can use them damp for the ultimate effect, as the damp material allows for a smoother, more uniform blending, while its edgeless shape offers streak-free application. We recently interviewed the founder, Re Ann, here if you'd like to know a little more!
Sheet Masks
These amusing looking masks have took the beauty world by storm, providing a mask saturated with skin-loving ingredients for the most effective treatment for the face. They exfoliate, brighten and soothe the skin, delivering a surge of moisture and nourishment directly into the skin.
Our favorites include the extensive collections from Erno Laszlo and WEI, although so many brands are now jumping onto this trend and producing some extremely high quality sheet masks.
Hair Growth Serums 
When Grow Gorgeous burst onto the hair scene, women's hair got lucky. The brand's two iconic hair growth serums really are two ground-breaking launches, providing hair with the most potent serum to really boost and increase hair density and volume.
Our SkinStore editors actually carried out a trial to document the results from the serum, which you can find here. The results truly are exceptional, with a visible increase in thickness and density within 3 months. Now, those who struggle to improve their hair growing cycle now have a little more hope!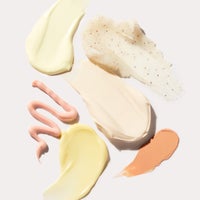 Our team of beauty experts cover everything from skincare to makeup, picking out the most effective products from the best brands and latest trends. Stay up to date on everything beauty with the SkinStore blog, and find all your essentials in one place.