Here at SkinStore, SkinMedica has been a favorite skincare brand of ours for a long time - and for good reason! When we first discovered the brand, it was the inspiring and uplifting motto of 'Ageing is inevitable but can be beautiful' that caught our attention, intriguing us to find out more about this innovative brand.
For over 10 years, SkinMedica has been developing advanced skin care treatments with the aim to rejuvenate and renew our skin. It has dedicated years of research to formulating advanced products which have been created from the back of scientific research, leading to the brand having an array of press coverage under their belt. All you have to do these days is flick through the glossy pages of Elle, InStyle and People Magazine to see the beauty editors praising the products - not to mention catching the brand flash up on our favorite TV shows, such as The View and The Today Show.
At SkinMedica, we believe everyone deserves to have naturally radiant skin
As well as SkinStore, these clinically proven skincare products are sold through approved physicians' offices across the country, with that itself showing the amount of trust the professionals have in the brand. SkinMedica's aesthetic product line is inspired purely by the science of the skin, which has resulted in a product range containing speciality ingredients to improve the overall appearance of skin. As the skin ages, it's inevitable that elasticity decreases, lines appear and the overall appearance is diminished, so it's super important we use products rich in antioxidants, vitamins and collagen - all of which are present throughout the SkinMedica range.
Whether it's acne-prone skin or ageing skin, SkinMedica products are designed for every skin type and concern. All products are committed to creating a lifelong skin care solution for healthy, clear-looking skin.
Looking to try SkinMedica yourself? To help give you an idea of which products we are personally loving, we have rounded up our favorite five...
Although we have listed our top five favorite SkinMedica products, it may be that you are looking for a product more closely targeted to calming redness, or treating scars for example. Why not take a look at the entire product range over here and see what suits you?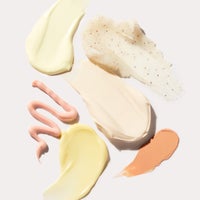 Our team of beauty experts cover everything from skincare to makeup, picking out the most effective products from the best brands and latest trends. Stay up to date on everything beauty with the SkinStore blog, and find all your essentials in one place.