Fathering the notion of bespoke, personalized skincare is Erno Laszlo – a brand made by an unparalleled expertise dating back to 1925.
About Erno Laszlo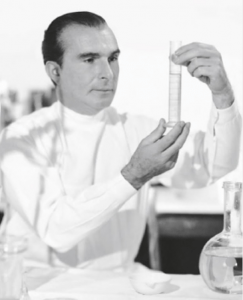 Hungarian dermatologist and skin genius, Dr. Erno Laszlo pioneered focused skincare by being the first to develop products for acne prone skin while in the process of healing Hungary Princess Stephanie's acute acne.
Having mastered the art of custom beauty since, he extended his genius to a prescribed regimen of all important basics like sunscreens, pH-balanced products, luxurious water-based solutions and anti-aging moisturizers.
Brand Must Haves
Included in these skin essentials is Erno Laszlo's Phelytil Day Lotion SPF 15, a nutrient rich lotion with a unique pH nearly identical to that of the skin to maintain moisture, while providing the always necessary UV Ray protection from the sun.