A well-rounded skincare ritual is the hallmark of good self-care - but do you need to load up with multiple products and complicated steps for it to be effective and garner results? Brands like Masktini, now available at SkinStore, integrate high-quality effective ingredients in safe concentrations to produce remarkable results and tackle your most pressing skincare concerns. With Masktini, it's all about a streamlined skincare ritual, one in which you indulge rather than follow rigidly like a routine, and which improves your skin's overall health, allowing you to feel comfortable in the skin you're in.
Meet Masktini
Skincare should be uncomplicated - choosing a more simplified approach to caring for your complexion shouldn't equate to sacrificing results. Masktini is all about taking the complexity out of skincare, featuring products formulated with science-backed ingredients that effectively address your skin concerns, such as sensitivity and redness, breakouts, discoloration, and signs of premature aging. Every Masktini product uses safe concentrations of clinically proven active complexes, allowing you to target a multitude of skin concerns in a few simple steps with products that are specifically designed to shuffle and layer depending on your skin's mood.
The Masktini Founder Story
After years of struggling with skin irritations, redness, and breakouts, and after trying every viral product and dermatologist recommendation, Masktini founder Olga Parno decided the world deserved better. The successful Wall Street executive lay awake at night thinking about her skin issues, and how they made her self-conscious instead of self-confident. One day, over martinis with friends, Olga realized she wasn't alone in her struggles.
She started researching ingredients and formulations and from there, she was determined to create products that worked for her and others who were similarly struggling. She teamed up with global skincare experts to develop the Masktini Glowfolio™ - four heavenly masks that evoke a luxurious spa-like experience, whilst delivering results on a cellular level, and more recently welcomed a moisturizer and eye cream to the line-up. Powered by science-backed, high-quality ingredients and featuring a signature triple-citrus scent bursting with skin-loving benefits, Masktini products were truly born from Olga's struggle and desire to help herself and others feel comfortable in the skin they're in.
The Masktini Philosophy
Masktini prides itself in four distinguishing factors in its approach to skincare:
Skinimalism:

When it comes to skincare, less is everything. The less you have to put on your skin to alleviate your concerns, the better. Each product goes to work on a multitude of concerns, to purify pores, brighten and tone, and restore and reveal your most audacious skin.

Mixology:

Craft your signature skincare cocktail. What works for your skin doesn't always work for someone else's. That's why Masktini products are formulated to shuffle and layer based on your skin type and concerns.

Smart formulations:

Skin is allowed the occasional temper tantrum. Masktini's smart formulations are designed with more active ingredients but have a lower concentration to soothe, fade, blur, and restore the skin without causing irritation.

Sustainability:

Every Masktini product is crafted with Mother Earth in mind. From responsibly sourced ingredients to eco-friendly FSC-rated packaging, they're taking bold steps to do the right thing, which isn't always easy.
Meet the Masktini Skincare Collection
The Masktini collection, now available at Skinstore, features:
Masks (The Fixers)
The perfect antidote for a dry, dull or dehydrated complexion, this brightening mask infuses the skin with ingredients such as BV-OSC, a highly stable-yet-effective Vitamin C ester, Angelus to help control pigment production, and Grenadys, a pomegranate extract to lighten dark spots, for more evenly toned skin.
If your skin needs an extra boost of radiance, consider this overnight mask your best-kept secret. Formulated with skin-smoothing Lime Pearl acids, Papaya enzymes to gently remove dead and damaged skin cells and plumping hyaluronic acid alongside Retinol to encourage healthy cellular renewal, this mask works overtime while you sleep.
When your skin is in need of a deep cleanse, reach for this creamy detox mask, which effectively removes impurities whilst nourishing the skin. Featuring Tahitian Black Pearl powder smooth fine lines and wrinkles, strengthen the skin and improve moisture retention, and activated Bamboo Charcoal powder to gently exfoliate, deeply cleanse pores and diminish blackheads. The signature triple-citrus scent and warming sensation provide a luxurious spa-like experience.
This daily refreshing moisture mist treatment provides the skin with instant hydration and long-lasting benefits. Used as part of a morning or evening ritual and on the go, Watermelon extracts provide a healthy dose of hydration, whilst Bresderm promotes collagen and elastin synthesis for long-term skin-smoothing benefits.
"The Moisture Spritz is a great pick-me-up during the day. It is a hydrating and lightweight formula. Love it!" – Erica
Creams (The Saviors)
A powerhouse moisturizer packed with 11 active ingredients, to effectively tackle the signs of premature aging. Matrixyl-3000™ peptides and Systenol-A, a natural retinol alternative, target fine lines and wrinkles by supporting collagen and elastin synthesis and NP Moist-24, a Japanese Bloodgrass extract, and Ectoin protect and hydrate the skin by improving moisture retention and protecting from cold and extreme temperatures.
"This has been a game changer in my daily skincare routine. I have very tired, dull, combination skin, and the Hush Money Intensive Restorative Cream has woken my skin right up! Because it is rich and full of different vitamins and ingredients, it smoothes, refreshes, brightens, and tones. I highly recommend it for anyone that is looking for a product that does it all." – Sarah Gemma
Send dark circles, fine lines, wrinkles, and under-eye puffiness packing with this ultra-hydrating eye cream, formulated with supercharged ingredients. Tried-and-true skincare ingredients such as Cocoa and Shea Butter, Green Tea extract and Cucumber Water help achieve optimum results for younger, brighter-looking eyes.
The Bottom Line
If you're looking for an effective way to maximize your skincare efforts without compromising results, Masktini is the brand for you. Their minimalist approach to tackling the most common skincare-related issues and their focus on skincare rituals rather than routines, is truly revolutionizing the way in which we prioritize and indulge in self-care. Embark on your Masktini journey, armed with tried-and-tested products powered by the highest-quality ingredients and become fearless in the skin you're in.
Check out the Masktini collection on Skinstore, browse the products, and share your thoughts below.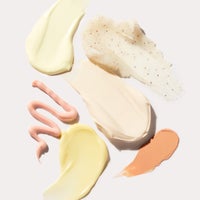 Our team of beauty experts cover everything from skincare to makeup, picking out the most effective products from the best brands and latest trends. Stay up to date on everything beauty with the SkinStore blog, and find all your essentials in one place.