At SkinStore, we're honoring Asian American and Pacific Islander Heritage Month by spotlighting brands founded by those in the AAPI community and rooted in Asian culture from Japanese beauty, Korean beauty and beyond.  
Hero Cosmetics
Co-founded by Ju Rhyu in 2017, Hero Cosmetics started with Mighty Patch—a hydrocolloid patch that Rhyu originally found in South Korea. The patch works to minimize pimples without stripping your skin or agitating the blemish. Now, Hero Cosmetics has over thirty products created to help treat and repair your skin. 
U Beauty
U Beauty was founded by Tina Craig on the premise that achieving beautiful skin doesn't have to be complicated. The products are formulated with U Beauty's patent-pending Siren Capsule technology which delivers ingredients where free radicals accumulate in your skin and neutralizes them. The brand also works to bring sustainability to the world of luxury skin care with non-toxic ingredients and recyclable packaging.  
Wander Beauty
Wander Beauty was co-founded by entrepreneur and mom Divya Gugnani with the mission to create multi-tasking products for a more streamlined routine without sacrificing quality and results. The brand's multi-tasking skin and beauty products are perfect for those constantly on-the-go, making their routine work wherever their travels take them. 
SOON Skincare
SOON Skincare was created to bring the excitement and innovation of Korean skin care to everyone. The brand is named after co-founder Lisa Ballstaedt's grandmother and means smooth and pure in Korean. After countless travels to Korea, SOON Skincare was created with a line of products that bring together accessible skin care and visible results through their collection of powerful masks and serums.  
Sulwhasoo
This Korean skin care brand is rooted in Korean herbal medicine and focuses on holistic beauty. Sulwhasoo's products combines natural herbs such as ginseng and arrowroot with time-tested methods in order to help treat a variety of skin concerns and reduce signs of aging. The First Care serum that was originally launched in 1997 features the JAUM Activator™ which combines lotus, white lily, Solomon's seal, peony and rehmannia to help improve skin hydration, brightness and radiance. 
Erborian
Korean beauty ideals are at the heart of Erborian, where unique ingredients meet hybrid formulas inspired by Korean medicine and French luxury. Erborian's products are created by finding the best combination of unique fruits, herbs, seed oils and vegetable extracts to help address a multitude of skin care concerns such as uneven texture, lack of brightness and discoloration.  
DHC
DHC is a Japanese beauty inspired brand that embraces the concept of wabi-sabi which teaches that there's beauty in imperfection. DHC started creating skin care products that utilize organic olives and have been combining the latest in science with traditional botanicals for over forty years. DHC's Deep Cleansing Oil was inspired by the Japanese beauty tradition of double cleansing and uses an organic oliveoil-based formula to help dissolve dirt, sunscreen and makeup to help you achieve a soft and fresh complexion.  
Decorté 
Decorté is a Japanese skin care brand that combines technology with ancient Eastern medicine to help transform your skin. Each product is formulated with high performance ingredients that are carefully chosen and meticulously sourced and powered by today's science to deliver ultimate benefits.
Fur
Co-founded in 2016 by Lillian Tung, Fur creates effective and simple products that support an inclusive definition of beauty through its body care solutions. Perfect for waxers, shavers and those who prefer the natural look, Fur's gentle formulas are packed with high quality ingredients such as jojoba oil and clary sage oil that help soften hair and reduce ingrown hairs and irritation.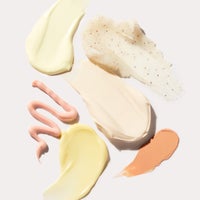 Our team of beauty experts cover everything from skincare to makeup, picking out the most effective products from the best brands and latest trends. Stay up to date on everything beauty with the SkinStore blog, and find all your essentials in one place.