As part of our A-Z of Superfoods For Your Skin series, we're concentrating on the skin benefits of vitamin K. Healthy skin starts from within, so as well as applying vitamins topically to your skin, it's also incredibly important to include these essential vitamins in your diet for gorgeous, glowingskin.
What Is Vitamin K?
Vitamin K is a fat-soluble vitamin that is needed by the body to assist with blood clotting and regulating calcium levels. As it helps the body's blood clotting process, it can help certain skin conditions, including:
Stretch Marks
Spider Veins
Scars
Dark Spots
Dark Circles
Our Favorite Vitamin K Products
Many skincare brands harness the skin-healing powers of vitamin K in their products in order to help combat a range of skin concerns. From alleviating stretch marks to minimizing the appearance of dark circles, the addition of this vitamin can truly supercharge your skincare products.
The Power K Eye Rescue Treatment from Peter Thomas Roth is infused with K vitamins to reduce the appearance of dark circles, leaving you with a brighter, more youthful looking eye area.
The Correcting Moisturizer from Murad is infused with vitamin K which helps to minimize redness and color correct the skin to leave you with a more even and bright skin tone.
Sources Of Vitamin K
Some of the best sources include:
Kale
Spinach
Broccoli
Romaine
Vitamin K Rich Smoothie Recipe
https://www.instagram.com/p/BShBbBjAo2h/?tagged=spinachsmoothie
Ingredients
1 Banana
2 cups Spinach
1/2 Cup Coconut Water
1 Cup Blueberries
Method
Add all of the ingredients into a high-powered blender and blend until smooth, pour into a glass and enjoy!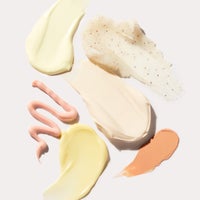 Our team of beauty experts cover everything from skincare to makeup, picking out the most effective products from the best brands and latest trends. Stay up to date on everything beauty with the SkinStore blog, and find all your essentials in one place.