The Japanese live longer than any other people on Earth, so now that Japan's no.1 skin care brand has landed on SkinStore, maybe we're all a step closer to longer lives and better skin.
DHC's innovative product range is cute and convenient, filled with products you won't realize you needed until you start using them. From the novel Face Wash Powder that morphs into a micro-fine lather upon contact with water (long-haul flight bonus points!) to the Eyelash Tonic that doubles as a primer for mascara and a conditioner, DHC is a dream for modern women.
About DHC
DHC has a mixed-culture heritage, with the finest Spanish olive oil at the heart of the brand and cutting-edge Japanese technology and extremely high manufacturing standards underpinning every last product.
Not only is vitamin-rich olive oil a recurring ingredient in the product range, but you'll find the DHC collection is brimming with Asian botanicals and natural superstars such as algae which detoxifies, hydrates, banishes breakouts and reduces redness.
East Asia knows its beauty. Inhabitants view the sun as the enemy and it's not uncommon for natives to wear say, a beekeeper hat and full-length gloves in scorching heat. In Japan DHC, known to most as the Japanese skin care expert, is sold everywhere from drugstores to department stores but here in the states, we're incredibly humbled to bring DHC closer to you.
Emma Watson's Go-to Mascara
English rose Emma Watson, who's big on sustainable fashion and natural beauty, recently told Into the Gloss "The only mascara I use is from".
"The DHC mascara only comes off in warm water. So I use it on films because if I'm in a tank or it's raining, then the mascara doesn't run because it won't move in cold water."
If it's good enough for Emma Watson...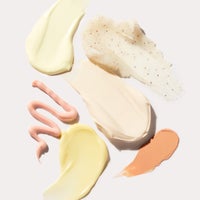 Our team of beauty experts cover everything from skincare to makeup, picking out the most effective products from the best brands and latest trends. Stay up to date on everything beauty with the SkinStore blog, and find all your essentials in one place.