June Jacobs is a nationally recognized spa line with international acclaim in redefining luxury spa products. Its been designed to be a complete skin care range with a point of difference: its highly scientific using only plant and botanical extracts.
The products have combined cutting edge science with nature, and arguably prove it's what's notinside that counts, when looking at the skincare collection. No parabens, preservatives, fragrances and sulphates, just clean, natural. Truly on trend for the 21st century.
To get a feel for the brand and to see how I personally find the products for my skin, I've put together a little review below for two key products from the collection - the Intensive Age Defying Peel Pads and the Elastin Collagen Serum.

Intensive Age Defying Peel Pads 
What Does It Do? 
The single use pads are designed to protect skin from environmental toxins and combat the visible signs of aging. Its unique complex of gentle yet effective acids with retinal restore the skin, promoting cell turnover and a reduction of fine lines, pores and wrinkles leaving the skin soft, smooth and radiating beauty.
What Is In It?
Paraben and preservative free this June Jacobs Age Defying Peel Pad treatment contains retinol, a form of vitamin A that helps with skin discoloration along with Glycolic Acid derived from sugar cane, which reacts with the epidermis removing dead skin cells.
Application Advise 
Used after cleansing the skin the pads should be applied to dry skin on the face and neck in sweeping movements away from the eyes and lips. Take care with sun exposure whilst using this product as it can increase the risk of sun sensitivity due to the alpha hydroxy acids (AHAs) in the product
Results 
After using this product for a month I noticed my skin was much more refined and smoother. The pores on my skin seemed less noticeable and my skin looked less dull overall. I could use it twice a day even though sometimes my skin can be quite sensitive. It was most effective if my skin was fully cleansed before use and had no make up or oil on.
Elastin Collagen Serum
What Does It Do? 
This serum encourages skin tissue to restore itself to a more youthful appearance and significantly reduces the appearance of wrinkles, leaving the skin plump and hydrated.
What Is In It?
This powerful collagen serum repairs damaged cells and noticeably firms and hydrates the skin. With marine-derived collagen, Co-Q10, vitamin C these work together to help produce more of the body's own natural collagen and elastin. Anti-oxidants are included in the form of a blend of white, red and green tea extracts combined with goji berry, pomegranate and grape seed extracts help to neutralize free radicals, protect skin from environmental toxins and combat the signs of premature aging
Application Advise 
Apply to clean dry skin on face, neck and décolleté.
Results 
Beautifully supple and hydrated skin. The fine lines of dehydration almost seemed to disappear from around my cheeks and forehead. My skin was left feeling plumped and soothed.
To get a feel for the rest of the collection, have a browse below at some other popular products for that ultimate spa feeling...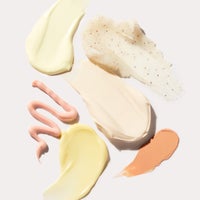 Our team of beauty experts cover everything from skincare to makeup, picking out the most effective products from the best brands and latest trends. Stay up to date on everything beauty with the SkinStore blog, and find all your essentials in one place.