Manuka Doctors Global Brand Ambassador Kourtney Kardashian has shared with the social media world her latest love: Manuka Doctor's ApiNourish Rejuvenating Face Mask.
The starlet took to twitter to express how much she relies on this mask, especially when travelling around and on her current trip to NYC…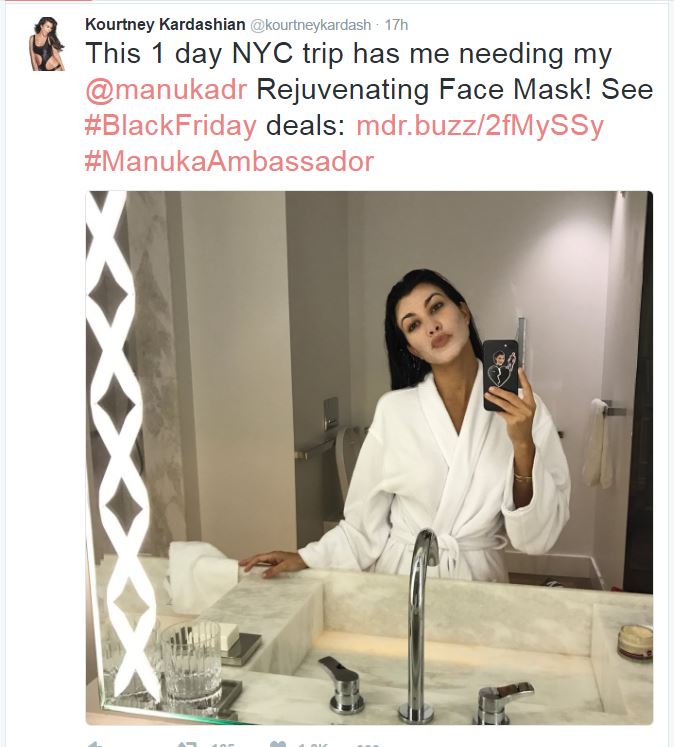 Kourtney is a true fan of the Manuka Doctor brand, after discovering her love for Manuka Honey as an ingredient for skincare and beauty. Shortly after joining the brand as Global Ambassador, those who follow the celebrity will see her regularly getting excited over the products and how much they help her skin.
Here's some of the reasons we're assuming Kourtney and the rest of the world are loving this cult face mask product!