Manuka Doctors Global Brand Ambassador Kourtney Kardashian has shared with the social media world her latest love: Manuka Doctor's ApiNourish Rejuvenating Face Mask.
The starlet took to twitter to express how much she relies on this mask, especially when travelling around and on her current trip to NYC...
Kourtney is a true fan of the Manuka Doctor brand, after discovering her love for Manuka Honey as an ingredient for skincare and beauty. Shortly after joining the brand as Global Ambassador, those who follow the celebrity will see her regularly getting excited over the products and how much they help her skin.
Here's some of the reasons we're assuming Kourtney and the rest of the world are loving this cult face mask product!
ApiNourish Rejuvenating Face Mask 

from

Manuka Doctor
Although it works wonders on all skin types, the rich mask especially treats tired, dull and mature complexions.
It's deeply penetrating formula is packed with powerful naturally sourced ingredients.
Skin is left feeling firmer, revitalized and youthful-looking.
Enriched with collagen boosting Purified Bee Venom™, the anti-ageing mask naturally uplifts, combats wrinkles and encourages the regeneration and repair of skin cells.
Manuka honey provides a moisture surge, improving elasticity and texture, whilst royal jelly is renowned for stimulating collagen production to reduce the look of fine lines.
The lavishly creamy formula is quickly absorbed, leaving skin ultra-hydrated and sumptuously smooth.
Join in on Kourtneys biggest beauty love and check out the full range of Manuka Honey rich products from Manuka Doctor here.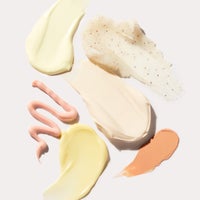 Our team of beauty experts cover everything from skincare to makeup, picking out the most effective products from the best brands and latest trends. Stay up to date on everything beauty with the SkinStore blog, and find all your essentials in one place.