SkinStore are delighted to introduce you to one of our newest skin care brands, Trufora. The name 'Trufora' means 'truth in formulation' and was chosen by the brand to represent their natural, ethical skin care range. With a completely new approach to clinical skin care, their products are like nothing we've ever seen before. Experience the Trufora difference for yourself.
The Trufora Story
Trufora's founder, Sara Sweeney was fed up of poor quality skin care products with outrageous false claims. She saw a gap in the market for skin care products which provided real, clinical improvements while remaining suitable for all skin types and ethnicities.
Sara joined forces with world-renowned Dermatologist, Dr. Fran Cook-Bolden to create her collection of effective, ethical skin care products.  Thus, Trufora was born.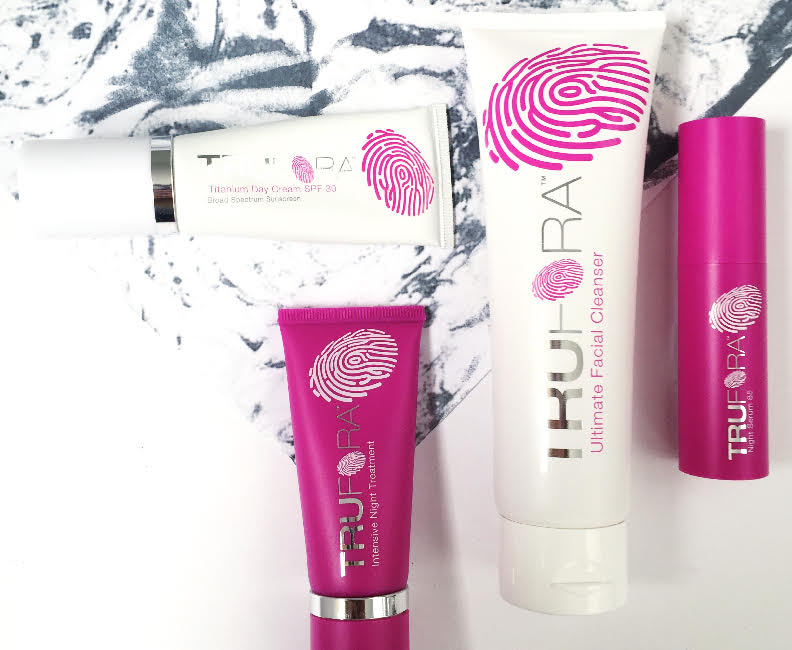 What Makes Trufora Different?
Trufora have a unique approach to clinical skin care. Developed by dermatologists, it has been designed for all women, no matter what their lifestyle, skin type or ethnicity. All of their products go far beyond anti-aging technology and work to reveal beautiful, healthy skin with their clean, non-toxic, vegan formulations.
All of their products have been developed by dermatologists and have been clinically proven to make a real difference to your skin. On top of this, all of the products are:
Certified Vegan
Environmentally Friendly
Cruelty Free
Non-comedogenic
Fragrance Free
Non-irritating
You can rest-assured that your skin is in the best hands with Trufora – are you ready to see the Trufora difference?
Trufora's Ultimate Facial Cleanser is the first step in your anti-aging reigmen. The cleanser works to deeply cleanse the skin, removing all traces of makeup, dirt and excess oil. The creamy gel formula forms a gentle lather on the skin, working to cleanse and moisturize without stripping, irritating or stinging the skin. You'll be left with a truly soft, smooth and hydrated complexion.