A few carefully selected extra steps to your beauty regime this Winter can make all the difference. January and February are usually the coldest months of the year, and believe us when we say they really do play the most havoc with your skin and hair!
Get both your complexion and your locks in tip top condition and avoid suffering from the extreme elements. The cold air can cause dry, flaky skin, and brittle, lacklustre hair, but by being aware of these 5 simple tips below, you don't have to become a victim the harsh Winter effects.
Invest in a serum
During the Winter months, we recommend adding a hydrating serum to your skincarw regime after your morning cleanse, but before your usual moisturizer. This extra step works to prevent the dry conditions stripping your skin of all its moisture, adding in that extra boost of hydration your skin will be in need of.
Opt for a gentle peel
Using a facial peel might not be the first thing you would think of, but a gentle face peel can really help with skin hydration. A non-abravsive peel used once or twice weekly is great for brightening the complexion and revealing fresher, new skin. Look for ones packed with lactic acid in the ingredients, because even though it's an exfoliating acid, it also boosts natural water content in the skin, unlike glycolic, which just exfoliates.
Use a hydrating mask
If those tell-tale signs of tightness and dryness start to creep in during the cold months, add a twice-weekly hydrating mask to your beauty regime. It's important to maintain that plumped, supple look and feel, and sometimes an intense hydrating mask is all you need to keep moisture levels at their highest.
Utilize a leave-in conditioner
You'll find that by being exposed to colder air and central heating causes your hair to become at its most driest and brittle state. Not to mention the array of parties and events you'll have experienced over December, which involves more heat appliance to hair than at any other time of the year. Make sure to always apply a nourishing and moisturizing leave-in conditioner before you blow dry, whether it's a spray, cream or gel formula.
Sleep in it
Sometimes, our skin and hair need a much more intense dose of treatments and hydration to give quicker, more effective results. This is where those sleep-in products work wonders, and thanks to 2016, we've seen so many more of these overnight products launch. Nothing works better to deeply nourish and condition your hair like an overnight hair mask, allowing over 8 hours of nutrient penetration. And, in the exact same way, nothing is going to let you wake up with the freshest, softest, glowing skin like a through-the-night facial treatment.
The below picks are the most rated and raved about from 2016, so make sure at least one of these heroes is incorporated into your January and February beauty regimes!
Remember to invest much more time and effort into your hair and skincare regimes throughout the cold months. It's all about hydration, nourishment and a whole load of TLC!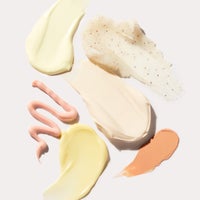 Our team of beauty experts cover everything from skincare to makeup, picking out the most effective products from the best brands and latest trends. Stay up to date on everything beauty with the SkinStore blog, and find all your essentials in one place.