While everyone is distracted with buying gifts for others this holiday season, it's important to take the time to stop and think about what you need so you can look your best at the table, whether you're a guest or it's your turn to host this Thanksgiving.
Facial devices can give you better skin by thoroughly cleansing or targeting loss of firmness. The results are instantly visible and even better over time.
So let's explore 3 different devices which we find a lot of our customers ask us lots of questions about, with a round-up of reasons why they are worth discovering:
NuFACE
The cute and quirky shaped NuFACE devices are the only FDA-cleared, handheld facial toning devices clinically proven to improve facial contour, reduce fine lines and wrinkles, and improve skin tone. Yes- all those benefits in one handheld device!
In a world where we're all becoming obsessed with the contoured, firm face look, the NuFACE device works on toning the face using microcurrent technology
The NuFACE device is for all skin types, and is particularly effective for those concerned about fine lines and wrinkles. The great thing is that say for example you worry about wrinkles around the eye area, you can use the ELE attachment, which is shaped specifically for this area.
The NuFACE Trinity device, when used with the range of complexion enhancing serums, is also great for brightening and lightening the skin.
All it takes is just a quick 5 minute glide around the face to provide a 5 minute face lift effect, firming the skin and stimulating at the same time.
This professional device is super easy to use at home. Ran via microcurrent, it's a low-level, safe, effective, and soothing treatment that mimics the body's natural current.
Baby Quasar
For over fifteen years, Baby Quasar devices have been delivering quality light therapy products to treat people's biggest skin concerns.
There are a number of key devices from Baby Quasar. These include

Quasar's Pure Rayz, Quasar Bio-Tech, Clear Rayz, Baby Blue

and

MD Blue.

From wrinkles, acne and more, the device has pioneered several major technological advances in the light therapy field, helping thousands of people improve their skin.
Using effective blue light and red light, the Baby Quasar Clear Rayz clears up inflammation and and kills bacteria,making it an excellent acne preventor
Results can be extremely quick, but the more frequent you use the recommended device, the more dramatic the results you'll see.
These devices can be used whilst simply sat watching TV! Just perhaps make sure you have no visitors...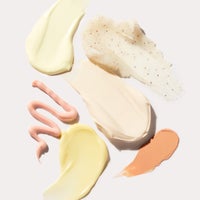 Our team of beauty experts cover everything from skincare to makeup, picking out the most effective products from the best brands and latest trends. Stay up to date on everything beauty with the SkinStore blog, and find all your essentials in one place.