"There are no ugly women, only lazy ones" cosmetic entrepreneur Helena Rubinstein once said as a guide to beauty. Sing it Helena.
Naturally you care about your appearance, but you want that extra 10 mins sleep; it would be great if you could change up your hairstyle and experiment with cosmetic color, but there's no time for breakfast let alone eyeshadow; and maybe you would really like to get into an Erno Laszlo night-time skincare ritual, but you'd rather stay up late to watch that Netflix series.
Looking good is a full-time job and retirement is not an option - what's a lazy girl to do? It's best you take our advice, to make it look like you tried way harder than you really did.
Fake it with Philip B
Thank you, Alexa Chung, for making tousled, just-got-out-of-bed hair an actual style. But there's a fine line between 'I woke up like this' and 'Oh God I just woke up' - it turns out that line is the Philip B's lightweight Maui Wowie Beach Mist. This exotic hair styling mist is infused with orchid, Tahitian gardenia, aloe vera, algae extracts and kukui and coconut oils. It will always surprise you, giving your hair random body, bounce, texture and volume. Spritz onto damp hair for a raw, sexy, beach babe vibe and a captivating scent associated with Hawaii.
If you only buy one skincare product...
Make it the Elizabeth Arden Eight Hour Cream Skin Protectant. When you don't have the patience for cuticle oil, lipbalm or cracked heel repair cream, this product will fix all of that.
Ms Arden created the cult classic in 1930 and it's been changing the face of beauty since its debut. So celestial is this multipurpose balm that over 80 years later, the formula remains unchanged. Legend has it that the name hails from a loyal client, who noticed the cream had healed her son's skinned knee within eight hours. Ms Arden even applied it to her horse's legs. Today, a tube of Elizabeth Arden eight hour cream is sold every 30 seconds somewhere in the world.
Not only does Victoria Beckham swear by it but Barack Obama and Prince Harry have also been known to use it. The best thing about this cream? Discovering new uses for it yourself.
There IS time for K-beauty
Nothing says great skin like Korean beauty. But when you don't want to commit to a 10-to-20-step long routine (which involves TWO cleansers by the way), just go for a a Karuna sheet mask. They look like ski masks, but work like serums. Leave one on your face for 20 mins while you chill at home or on a flight.
Remove your make-up the quick way
Removing make-up is essential. You know this, but don't follow through daily - in which case you need Jane Iredale's Magic Mitt. This cult cleanser will shave minutes off your evening regimen by wiping away all traces of product with nothing but water. It's legit and it's magical.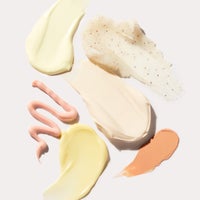 Our team of beauty experts cover everything from skincare to makeup, picking out the most effective products from the best brands and latest trends. Stay up to date on everything beauty with the SkinStore blog, and find all your essentials in one place.