Today marks Madonna's 58th birthday, and boy does she look pretty amazing for her age. Just two sweet years away from approaching 60, the singing starlet could fool anyone with her great skin, athletic figure and glowing complexion.
We'll put Madonna's beauty down to a combination of lots of facials and access to the best make-up artists and beauty therapists, but we're pretty sure she combines this with a good diet, a healthy lifestyle and lots of pamper time.
In honor of Madonna and her youthful looks, we've rounded up 7 secrets to looking - and feeling- much younger than you actually are!
1. Get Your Omega 3
Omega 3 fatty acids are considered as
Omega 3 essential acids
, purely because they play a crucial role within your bodies function, development and growth,. These three factors are really important when it comes to skin, hair and nails - we want our cells to be constantly repairing, building new, stronger ones which are as healthy as possible. A diet rich in Omega 3's can prevent many skin disorders along the way, as well as assisting with the health of your joints, and even depression.
Although the main way to ensure your diet is rich in Omega 3 is to eats lots of oily fish, you can supplement this to give you an extra help. Help your skin become more radiant and hair become much more fuller with a dedicated Omega 3 supplement, such as Perricone MD's Supplement. A supplement with all the essential nutrients for promoting youthful skin and hair is also a great option, such as Murads Youth Builder Dietary Supplement.
2. Have a Strict Skincare Regime
As we age, our skin is prone to damage a lot more easier, therefore it needs to be protected more rigorously than when in our younger years. Delicate skin that once wasn't a concern starts showing signs of aging, such as around the eyes, forehead and around the mouth. The eye area needs regular protecting with powerful ingredients, that will help prevent collagen from breaking down, where as the same time, keeping skin fresh, soft and bright.
Choose an intense eye cream which really works its magic whilst you sleep, and start doing this as soon as possible! Ideally from your twenties, but it's never too late to start...
3. Protect From The Sun
It's common knowledge that over exposure to the sun can cause premature aging. The older our skin gets, the less reactive it is to 'bouncing back', which means that skin over exposed to UV rays can pigment a lot quicker than younger skin, and sun spots are much harder to remove. Always make sure you play it safe in the sun by slathering on the sun protection cream when on holiday and during the warmer months.
This said, SPF should be worn everyday, and with the extensive ranges of SPF packed daily moisturizers, it's so easy to follow this step. An effective one we love is PCA's Skin Hydrator, which is loaded with SPF 30. It hydrates skin daily, as well as offering exceptional protection. Don't forget to amp up the sun protection factor when on holiday though, your skin really will be thankful for Factor 50!
4. Touch up Your Hair
We know that natural, strong and shiny hair is the dream, but as we get older, it's not always the best option. Us ladies are prone to color fade, breakage, weakened hair, and of course - grey hairs! Grey hairs can come along - unwelcome of course - as early as our twenties, or as late as our fifties. It's all down to genetics and there is nothing we can do to postpone it.
If you have naturally light brown, fair hair, opt for subtle highlights to freshen up your look and add a touch of youth to your complexion. Warm shades of honey and caramel are flattering to all skin tones, so bear this in mind if lightening up for the first time. If you are naturally dark, look at golden tones of copper and mahogany to add vibrancy and life to hair which may be prone to looking dull. These shades will add lots of shine too!
Keep your colored locks in the best condition possible, to avoid looking weak and brittle. We recommend using a smoothing treatment shampoo and conditioner (Alterna's Bamboo Collection is incredible for this!) and a glossing, repairing treatment, to ensure your hair is kept in tip top condition.
5. Exercise Daily
Exercising brings so much energy and vitality to your body, which all reflects in your looks! Exercising is also proven to keep your mind as young and lively as possible, with the increased blood flow helping to stimulate the mind and bring that natural glow to your body. If you don't feel as active as you once were, and the thought of going for a job pains you, look into less intense physical action, like yoga, which is also great mentally and spiritually. If yoga isn't for you, try to focus on at least 20 minutes per day of some form of exercise you do enjoy - why not look into dancing, or even a dedicated half an hour power walk with the dog?
When working your body, bear in mind your skin, muscles and fatty tissues are susceptible to change, therefore its worth encouraging your body to firm up and tone up as you go along! The extensive product range from Mio is a personal favorite of ours when it comes to flushing out toxins externally, strengthening and tightening the skin.
6. Eat Your Greens and Be Healthy
They say you are what you eat, and when it comes to maintaining as much youth and vitality as possible, it couldn't be more true. The darker the green fruit or vegetable, the greater the amount of nutrients and vitamins, and did you also know that green's are natures toothpaste? Fiber rich spinach, lettuce, and broccoli help naturally clean teeth, cleverly preventing plaque from sticking to the teeth. A good alternative to this if you are working on slowly introducing more greens to your diet is to incorporate them into your beauty regime.
Lets face it - greens don't always taste the nicest. Supersmile have a Green Apple Whitening Toothpaste which naturally brightens the enamel, plus it has a fresh, fruity scent. Juice Beauty also retail lots of natural and organic Green Apple products, which use the juice from real fruit to produce effective skincare.
7. Don't Forget Your Hands
The skin on your hands will always be thinner than that of the rest of your body, which also means it is one of the first parts of the body to show visible signs of aging. Keep hands moisturized as much as possible, especially at night. People never think to apply hand cream at night, but in essence its the best time to nourish and hydrate them.
If you really want to keep on top of them and go a step further, invest in a good quality hand mask. Karuna Body have a luscious hand mask and serum duo which offers so much more than lotion or cream can on its own. It brightens up dark patches with regular use, and lets your hands glow! Who says that youthful glow should just be kept to your face?
Take note of the above tips and make looking after yourself (your health and your looks) your number one priority. You'll be looking as fit, fresh and youthful as Madonna too! 58 can completely be the new 40…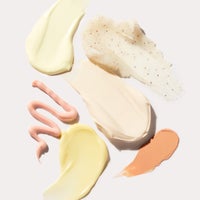 Our team of beauty experts cover everything from skincare to makeup, picking out the most effective products from the best brands and latest trends. Stay up to date on everything beauty with the SkinStore blog, and find all your essentials in one place.