Ever since I put together a post all about the secrets of facial toning with NuFACE, I've been more than intrigued about this toning technique. They say you should consider the NuFace Facial Toning Device to be an intense 'workout' for your face, fused with a luxurious massage. Just from hearing that, I was a little bit sold already. Enticing me more is that the devices look cute and quirky, and even come in baby pink, which is going to look super cute on my dresser.
But more importantly, these little devices seem to be taking the beauty world by storm, so as a Beauty Editor, I've been dying to get involved. So that's exactly what I've been doing!
Last month, my dedicated feature talked about these devices, highlighting the secrets to using NuFACE products and sharing their '5 Minute Facial' technique video. I've received lots of training around these products, so the next step naturally was to try these devices out for myself. I really wanted to see what all the hype is around facial toning at home, I mean – do I even need facial toning? What age range/skin types should be practicing this?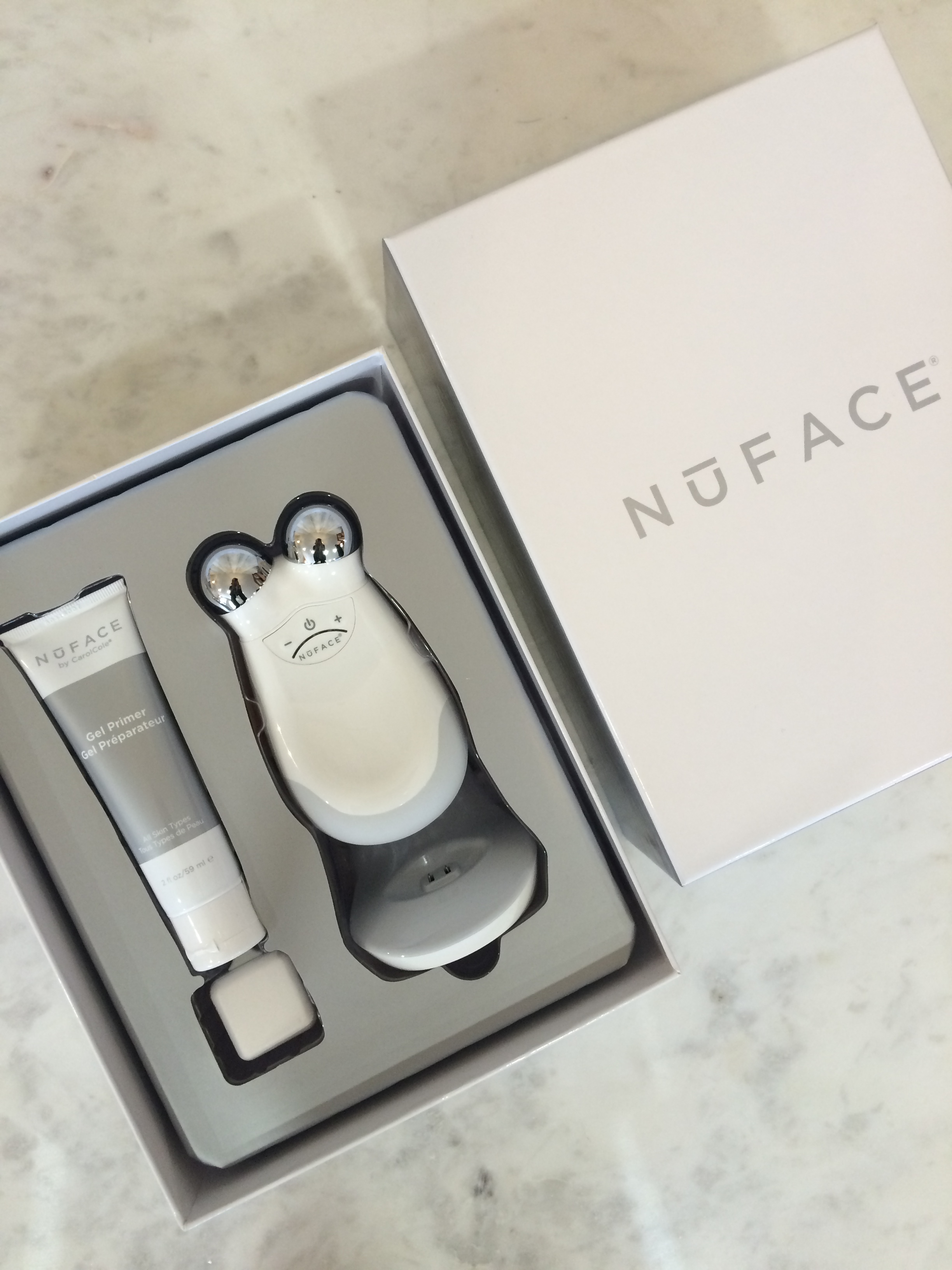 If I share a few background details with you, you'll learn that although I don't desperately need it, it's definitely something that can help the appearance of my skin, thus improving contouring and  the shape of my face. I'm 30 years old, with a slightly round-ish face that I would say lacks obvious facial contour or structure. I'm lucky to not have a double chin (yet!) or areas which are slack, but I do feel the skin around my cheeks could be a little more taunt and not as 'fleshy' (I blame the occasional bad food fix!).
The device I've been using for the past month is the NuFACE Trinity, which comes with the Gel Primer. I have the classic white version, which looks quite clean and clinical, and I guess a little daunting at first. It's shiny silver heads looks like no other device, but I found a lot of confidence in the product from first browsing through the NuFACE YouTube channel, watching a lot of tutorials and tips from the brand.