We're delighted to share with you our recent Live Facebook Takeover with Wilma Schumann, the brand that offers uncompromising results with effective ingredients and methodology.
Wilma Schumann skin care products are the result of 30 years of research and dedicated professional experience in advanced European dermo-esthetic skin care, providing solutions from anti-aging, blemish control, lightening & brightening the skin, to environmental protection and many many more remedies.
Skin care brand Wilma Schumann hosted a Live Facebook Q&A to answer all of your concerns and uncertainties on the brand – so here are your questions, now answered.
Q

I am hitting 60 and really want to try your Bright Eyes Kit, I really think it could make my eyes look better. Would you suggest any other product to go with it?

A

The Bright Eyes Kit is a GREAT eye area solution. As mentioned earlier for a young lady your age, you may want to add the Eye Intensiv Hydrating Crème also which will soon be available at Skinstore. You'll be glad you did! [product_display id="1"]

Q

Is this the type of product that helps lift your eye area? The skin around the aging eye area sure can make or break my "look" when I'm going to a special event and want to try to look my best.

A

The Hydrating Collagen Eye Pads are the "Quicker Picker Upper" for the eye area and you can use them anytime. [product_display id="2"]

Q

The area on my cheeks close to my nose and pores always suffers from excessive dryness and flaking. I've been moisturizing it but it seems to dissolve and go dry just as quick. Suggestions as to keeping that area hydrated?

A

We recommend you try layering different products in this area. First apply a serum such as Collagen Hydrating Serum and then follow up after 1 minute with a cream moisturizer such as the Moisture Intensiv Restorative Creme. Seems like you have combination skin and you may need to try different products in different areas. [product_display id="3"]

Q

I have combination skin and I can't seem to find a moisturizer that gives enough hydration or that doesn't break me out. I currently have dry patches on my cheeks and nose. What could I use to help this?

A

Combination skin is always a bit challenging since it often changes from person to person. We would recommend layering in the dryer areas. This way you can hydrate more intensely in your dryer areas. Use Collagen Hydrating Serum as a first layer and then try the Moisture Activ Gel-Creme as an additional hydrator. Try our Normal/Combination Kit as a great basic regimen. Good Luck! [product_display id="4"]

Q

I have a VERY oily T-zone which progressively gets oilier throughout the day. What products do you recommend to reduce all this oil production and make my skin matte and oil-free?

A

We often believe that the solution to oily skin is to over dry it, over cleanse it or over strip it. This often triggers even more oil production. Good news is that oily skin is better for slower aging (Yey!). You need a good hydrator that does not add oil to your skin. Enter our Oxygen Moisturizing Serum; a great oil free hydrator that will keep your skin moist without adding oil. Give it a few days and your skin will realize it has enough hydration and should start reducing the over production of oil. Let us know how you get on! [product_display id="5"]

Q

I would love to try your products! I've only used sheet masks before and your masks look interesting. How are they different from sheet masks and do I use them the same way?

A

Wilma Schumann offers all 3 types of masks, sheet masks, cream masks and hydra-gel masks. We believe we were among the first and still offer a great mask selection. Of all the masks, we're having very good comments from our clients for the Hydra-Gel masques. The difference is that the Hydra-Gels are loaded with Hyaluronic acid, have a "weight" to them that help create a microclimate between the mask and your skin that helps in their ingredient penetration. They're also very affordable. Enjoy them and let us know what you thought! [product_display id="6"]

Q

Nowadays I'm feeling crow's feet and wrinkles around my eyes; which should I use and which is best product according to my skin?

A

The eye area is often a difficult part of the face to treat because this area is notoriously dry and signs of premature aging are readily visible. Good news is that we have a strong arsenal of solutions for the eye area. The Eye Contour Revitalizing Serum and the new Eye Intensiv Creme are great! Plus, have you tried our Collagen Hydrating Eye Pads? Truly wonderful. [product_display id="7"]

Q

I would something to give my skin a nice glow and make it look healthy and refreshed. Is there a product you can recommend that would help with this?

A

Yes indeed we have several ideas for a nice glow. Assuming normal skin, we would like to recommend the use of a Serum first on your skin (Collagen Hydrating Serum) followed by the Moisture Activ Gel-Creme during the day. At night we would recommend the use of our Exfoliating Facial Serum every other night to help give the skin a nice fresh look in the morning. Stay Beautiful! [product_display id="8"]

Q

I have dry skin on my nose I need to find a good moisturizer?

A

Try layering. Apply our DNA Replenishing Serum first and follow up with our Moisture Protectiv Day Creme. This should definitely help. [product_display id="9"]

Q

How long do you have to use the Dark Spot Correctiv Serum before seeing results?

A

The Dark Spot Correctiv Serum is a truly wonderful product that achieves great lightening and brightening within 1 month. You can expect to start seeing lightening after 2 to 3 weeks. The product takes a little longer because it works with your skin's natural exfoliating and renewing process, the product is non-irritating and contains no Hydroquinone. Also works as a great moisturizer. Remember that as with all of our serums, a little goes a long way... [product_display id="10"]

Q

I have acne occasionally, which leaves some scars. Can you recommend products to help with that problem?

A

Thanks for sharing. Once the acne has left a mark I believe that the best course of action is to talk to your Dermatologist for possible injectable therapy or dermabrasion to treat any scars. However, to avoid the darn blemishes from appearing in the first place, we recommend the use of our Oily/Acne-Prone skin kit.

Q

Which products would you recommend for sensitive skin, prone to break-outs?

A

For sensitive skin, less is more. If your current moisturizer is causing you to break out, move to our Collagen Hydrating Serum as your main moisturizer. No fragrance and only 5 ingredients this product is super easy on the skin. I would add our Soothing Serum to treat any sensitive areas and our Soothing Facial Mask as a weekly hydrating and soothing boost. [product_display id="11"]

Q

I get plenty of sleep yet I still have bags under my eyes, why is that?

A

Many conditions, besides sleep, affect the development of bags under the eyes. We need to use products that help reduce puffiness and improve circulation in this area. Our Bright Eyes kit should be helpful. In addition, try using our Collagen Hydrating Eye Pads and put them in the fridge for a few minutes before applying. [product_display id="12"]

Q

Is it best to use under eye gel masks am or pm?

A

Use them when you'll be seen the most! If you're going out this weekend, wear them 15 minutes before putting on your make up. If you're going to work or on a date during the day then you can use them then. The beauty of the Hydrating Collagen Eye Pads is that there's no wrong time to use them. Super versatile product. Stay Fresh!

Q

What is active ingredient in eye patch masks?

A

For a list of active ingredients can we ask you to go to the Skinstore site 

https://goo.gl/3IqQVy 

and check out our ingredients in the 'Ingredients' tab for each product.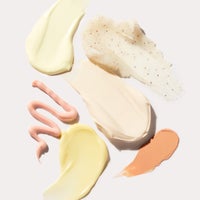 Our team of beauty experts cover everything from skincare to makeup, picking out the most effective products from the best brands and latest trends. Stay up to date on everything beauty with the SkinStore blog, and find all your essentials in one place.