PhotoFacial is a word you've probably heard before if you keep up on the latest and greatest in-office procedures. A PhotoFacial is administered by a medical technician to rejuvenate your skin and ensure a bright, even and glowing complexion. While a PhotoFacial is beneficial for lines, dull skin and even broken capillaries, it's best for treating hyperpigmentation and sun damage.    A series of PhotoFacial treatments will normally be administered over the course of a few months, and can cost upwards of $2000 for the series. If your find PhotoFacials intriguing but can't foot the bill, we have the next best thing for just about a $100. Kinerase skincare, a leader in the cosmeceutical world, has created Kinerase PhotoFacials Sun Damage Reversal System, a revolutionary 3-step topical skincare system that replicates the sun damage reversal benefits of one of the top dermatologist procedures, PhotoFacials, at home. The revolutionary system is formulated to work synergistically to stop, correct, and protect from the signs of sun damage to restore soft, radiant skin.   The Kinerase PhotoFacials Sun Damage Reversal System contains three simple products to ensure a simple and easy to use routine. The first step is the Kinerase PhotoFacials Daily Exfoliating Cleanser which contains a combination of powerful yet gentle fruit enzymes which mildly exfoliate the skin while also improving hydration for a brighter, glowing complexion. The cleanser contains SepiTonic M3, a multi-mineral active ingredient, which consist of zinc, copper and magnesium that re-energizes the skin by stimulating cell turnover. It also contains Kinetin, and pomegranate extract for antioxidant protection, as well as jojoba and silica beads to gently remove dead skin cell build-up. The cleanser's creamy consistency ensures that your skin will stay hydrated and supple while it's thoroughly exfoliated.   The Day Moisturizer with SPF50 is a highly effective rejuvenating and preventative product with an SPF of 50, it contains Kinetin like the rest of Kinerase products, but also contains a new, powerful blend of lightening ingredients; lactic acid, kojic acid, mulberry extract, bearberry extract, and licorice extract. The high content of palmitoyl glycine promotes collagen production, thus firming and strengthening the skin, while a peptide blend works synergistically to improve the appearance of fine lines and wrinkles. The SPF50 is composed of UVA and UVB skin protectants, titanium dioxide and zinc oxide, so irritation is kept at a minimum and your skin is protected to the maximum.   The Night Moisturizer also uses kinetin and peptides, but instead of the alpha hydroxy acid blend it incorporates a patented lightening formulation called SepiWhite. SepiWhite is unique pigment-targeting agent that works by halting 6 different stages of melanin pigments production. The product also contains another patented ingredient called SepiCalm. SepiCalm soothes the skin and reduces irregular melanin production. The Night Moisturizer also contains purified pomegranate extract, as well as brown algae extract to provide antioxidant protection and to promote firmness and elasticity of the skin. The high content of Matrixyl 3000 provides retinol-like benefits without any irritation or redness. The beta glucan component provides a soothing action and stimulates skin's natural immune response while promoting skin regeneration.  
  We understand that in this economy the much coveted PhotoFacial can be out of reach, so we suggest that you invest $100 into the hard-working Kinerase PhotoFacial Sun Damage Reversal system to achieve amazing results that'll have everyone wondering just what you've done with your skin.   Products featured in this article: Kinerase PhotoFacials Sun Damage Reversal System, Kinerase PhotoFacials Daily Exfoliating Cleanser, The Day Moisturizer with SPF50, Kinerase Photofacials Night Moisturizer.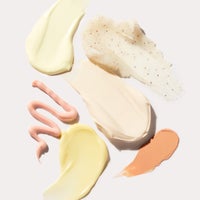 Our team of beauty experts cover everything from skincare to makeup, picking out the most effective products from the best brands and latest trends. Stay up to date on everything beauty with the SkinStore blog, and find all your essentials in one place.