Want to indulge in a pampering session, spending the day giving your body the best beauty treatments? Of course you do, because you deserve it! However, spa days and relaxing breaks can sometimes cost the Earth, and if you have any other Labor Day celebrations in tow, the last thing you might want to do is book something high priced.
The solution? Bring the spa to your home. All you need is a quiet room, some fragrant candles, delicious products and a 'do not disturb' sign. Or if you want to make it a shareable day, bring the girls round!
If we can recommend one brand in particular to make this at-home spa day extra special, then it's Farmhouse Fresh. All their products feel incredibly rich and lavish, with the most incredible scents. Each products smells almost too good to eat, with notes of coconut, sweet caramel, honey and even rum to nourish the skin and uplift our senses.
The brand should come with a warning: each product is just too cute to look at with it's quirky, sweet packaging, and each product makes you seriously hungry as soon as you remove the lid.
Taking inspiration from this truly scrumptious brand, here's how to plan the perfect at-home spa day: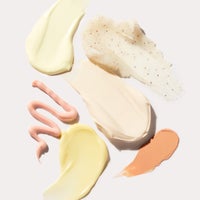 Our team of beauty experts cover everything from skincare to makeup, picking out the most effective products from the best brands and latest trends. Stay up to date on everything beauty with the SkinStore blog, and find all your essentials in one place.