Dark colors for the fall and winter and lighter colors for the spring and summer. This tends to be the cycle we follow when it comes any type of decorative additions to our wardrobe and nail polish is no exception.   When celebrities broke onto the scene with this Goth inspired statement, like all celebrity inspired trends, this one set fire quickly. Black and all other dark shades became the new hype, and all from young to "mature" were trying it on for size. If you haven't tried it yet you should at least once, it's really fun and different. Here are a few things to keep in mind when you are brave enough to try it.   Tips for keeping your nails looking gorgeous and hypnotic:  
Keep them short, just to finger tip length.
Trim and moisturize cuticles.
Use a no chip or smudging top coat.
  SpaRitual has this great matte nail lacquer called Body. The matte finish of the polish gives it this extra edge that is very unique to the common nail polish. To maintain the matte finish it is not recommend to apply a shiny top coat, but rather and additional coat to seal the deal. Then to maintain those pretty nails, the Tweezerman Manicure Solution Kit comes in quite handy, it contains everything you need in a convenient roll up case.   Lastly, beware of a new found confidence that comes with feeling like dark and mysterious rockin' chick. Try to stay out of too much trouble!   Products featured in this article: SpaRitual Matte Collection Body, Tweezerman Manicure Solution Kit.   For more great Quick Tips, click here!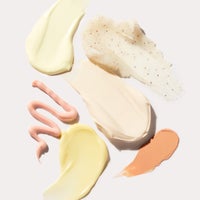 Our team of beauty experts cover everything from skincare to makeup, picking out the most effective products from the best brands and latest trends. Stay up to date on everything beauty with the SkinStore blog, and find all your essentials in one place.