Vitamin A is a powerful little thing. It's necessary for healthy eye function; our retina simply can not do without vitamin A. When vitamin A is converted into retinoic acid it functions like a growth factor for our cells. Vitamin A is also commonly known as retinol in dermatological use. Vitamin A is converted into a few different byproducts, and is commonly produced as retinyl acetate or palmitate.   Vitamin A is naturally found in many foods. Liver, carrots, broccoli, sweet potato, pumpkin, eggs, milk, and many other foods are rich sources of vitamin A. Vitamin A, once absorbed by our body, is converted into the appropriate form and utilized by our bodily functions. Vitamin A plays a role in eye health, immune system health, gene transcription, antioxidant activity, and of course, skin health.   Vitamin A is very beneficial to the skin, so a diet rich in vitamin A abundant sources provides for healthy skin that's firm, clear, radiant and resilient. Vitamin A, when applied topically (in retinol form) is very beneficial to the skin as well. Retinol is often used in the treatment of acne as it dramatically reduces the size and secretion of the sebaceous glands. It also helps to reduce inflammation and induces collagen production. As retinol induces collagen production it helps to firm and tone the skin, so aged skin will become more resistant to drooping and sagging. Retinol is an outstanding treatment for acne, enlarged or clogged pores, as well as prematurely aged skin. As retinol induces exfoliation and cell renewal it also assists in lightening hyperpigmentation or skin discoloration. Here are some outstanding products that contain retinol and address acne and aging concerns:  
Topix Replenix Retinol Plus Smoothing Serum 10X
SkinCeuticals Retinol 1.0
SkinMedica Retinol Complex
Find more products with retinol here.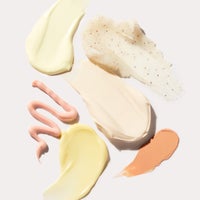 Our team of beauty experts cover everything from skincare to makeup, picking out the most effective products from the best brands and latest trends. Stay up to date on everything beauty with the SkinStore blog, and find all your essentials in one place.