If you've got oily or combination skin, you might be hesitant to include a moisturizer in your skin care regime, afraid that it will exacerbate the problem. However, moisturizers are an essential step in your skin care regime, so it's important to find the best moisturizer for oily skin to keep your complexion looking healthy and shine-free.
Will Moisturizers Make My Oily Skin Worse?
A greasy complexion is quite often caused by dehydrated skin, as the body produces excess oil in order to compensate for the lack of moisture. By including the right moisturizer in your skin care regime could banish your oily complexion for good.
The best moisturizer for oily skin is an oil-free, mattifying moisturizer that has been specifically formulated for oily/combination skin, that will minimizepores, controloil production and reduceshine for a gorgeous shine-free complexion.
Caudalie's Vinosource Moisturizing Mattifying Fluid has been formulated to moisturize the skin while controlling shine and oil production for a smooth, mattified complexion. The lightweight formula is infused with organic grape water and grape seed powder to soothe and mattify the complexion as well as activating the skin's natural hydration mechanisms to quench thirsty skin.
The oil-free, hypoallergenic and non-comedogenic formula is perfect for oily and acne-prone skin to promote a gorgeous, smooth complexion and create a flawless base for make up. Simply apply to face, neck and décolletage after cleansing for a long-lasting, matte complexion.
If you've got oily or combination skin, Omorovicza's Balancing Moisturizer is the perfect addition to your skin care routine. The cooling gel-cream formula is rich in ApplePectin and RubyCrystal which work to moisturize the skin while minimizing pores and fine lines, while utilizing Hydro Mineral Transference™ technology to maximize the skin's absorption, leaving the skin feeling supple, balanced and refined.
Dermalogica's Oil Clearing Matte Moisturizer is perfect for skin prone to breakouts and excessoil. The ultra-light formula deeply hydrates the skin while expertly controlling the appearance of oil and shine for an all-over matte complexion.
The botanical oil-absorbing molecules work to soak up oil from the skin to keep the complexion moisturized and hydrated all day long, while the addition of SPF30 helps to shield the skin against damage from UVrays, which can also leave the skin prone to breakouts and darkspots. Simply apply the Clearing Matte Moisturizer all over the face, neck and décolletage for long-lasting shine control.
Phytomer's Oligopur Hydra-Matifying Control Cream works to eliminate excess oil and mattify the complexion while delivering much-needed moisture into the skin for optimum hydration. The lightweight cream is non-comedogenic, so it won't clog your pores and the infusion of Algae extract helps to diminish toxins from the skin while soothing redness and irritation for a clear, calm and shine-free complexion after just one use.
Korres' Wild Rose Moisturizer is the perfect treatment for your oily/combination skin. The Vegan, Cruelty-Free formula is infused with skin-loving vitamins and floral and fruit-based essential oils, including Wild Rose; to revitalize your skin for a more youthful, mattified complexion.
Korres' trademark Wild Rose Oil boasts incredible antioxidant properties, helping to reduce free radical damage and breakouts, while Imperata Cylindrica Extract softens and moisturizes the skin.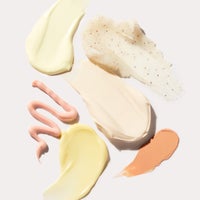 Our team of beauty experts cover everything from skincare to makeup, picking out the most effective products from the best brands and latest trends. Stay up to date on everything beauty with the SkinStore blog, and find all your essentials in one place.