Planning a wedding isn't a walk in the park. It's difficult to remember to make time to stop and smell the roses. Especially when the roses are priced with more zeros than you've seen in your life…. between addressing invitations and attending last minute appointments, things can tend to get a bit chaotic, but don't forget to take care of your grooming needs. Stay on top of your beauty regimen to ensure a bright complexion on your wedding day. Here are a few helpful tips to keep you right on track toward wedding day bliss.Find a Good Skin Care Routine. 6 months before the big day, meet with a skin care professional to get you started on the proper products for your skin. Make-up looks best on healthy skin, so start taking care of it well in advance to achieve the priceless look of a beautiful, blushing bride. At SkinStore.com we love talking to brides to be! We even offer complimentary skin care consultations to make your life easier.Pick Your Look Take time to ponder what type of look you want to go for. Going for a timeless, classic look is always error proof, but don't be afraid to embrace who you are. There are no rules stating how you should look for your wedding day. If you are having trouble picking just one style, like myself, you can do two different looks. I'm a girl who likes her options so I've decided to choose a more chic, timeless look for the ceremony and to vamp it up for the reception! Some brides purchase two different wedding gowns and change into a party style dress for the reception. But for those of us that don't have money growing on trees, consider changing smaller pieces for the transition. For example, change from your veil into a fascinator head piece that's fun and flirty, or maybe apply a darker sexy lip color that makes a statement! Browse through over 100 different looks at the Makeup and BeautyBlog for some inspiration.Lashes to Die For Fuller lashes instantly create a more glamorous look; find a lash enhancer to start using a few months before the wedding. Hydropeptide just came out with their Lash Longer Fuller Lusher. This will enhance the appearance of you lashes to look longer and thicker. Also use the TALIKA Lash Extender the day of your wedding; this will instantly make your lashes appear more than 80% fuller. This is a pure fiber extender that you apply over your mascara before it's dried and it extends your lashes to the high heavens! No need for falsies! If you do go with fake eyelashes the day of, I suggest using individual falsies. They don't look overdone, and give you more leverage on how much or how little you want to apply.  You Better Stay Put! Superstition says its good luck for it to rain on your wedding day, but we all hope the only water we encounter is tears of joy. To avoid any Marilyn Manson moments, waterproofing your wedding day make-up is a good idea. Here are a few products to consider:
Water-resistant mascara is a given. This is an absolute staple in any bride's make-up kit. On any other day I can't stand the stuff, but it's a wedding day must!
Lip Stains will ensure that your lip color stays through the ceremony kiss, drinks during cocktail hour and cake during the reception. A great one is the Duwop Pure Venom Lip Stain.
Using make-up primers will help create a smooth canvas and guarantee the wear for your make-up. Foundation primers will even out your skin tone allowing your foundation to apply easier and also help absorb any excess oil. Shadow primers prevent any creasing or fading to give your eye-shadow the ultimate staying power. Colorescience has some great foundation primers and Elizabeth Arden makes a fantastic eye shadow primer.
You will want to top it all off with a Finishing spray. This will seal the deal and extend your make-up for hours and resist any melting in hot or humid weather.
The most important thing above all is to relax and be you. This is a day to celebrate a marriage and enjoy being with your closest family and friends, you have nothing you need to prove to anyone. You can always take your queue from that fantastic couple on YouTube…remember this one? Try to keep the day in perspective and have a sense a humor about whatever might go wrong, just laugh it off! So take a deep breath, it's all going to go by faster than you can imagine. Products featured in this article: Lash Longer Fuller Lusher, TALIKA Lash Extender , Duwop Pure Venom Lip Stain, Colorescience, Elizabeth Arden.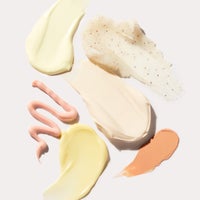 Our team of beauty experts cover everything from skincare to makeup, picking out the most effective products from the best brands and latest trends. Stay up to date on everything beauty with the SkinStore blog, and find all your essentials in one place.