If you've started to notice that your pearly whites are looking a little less white and a little more yellow, then you might be looking for some tips on how to get white teeth. There are many things which can discolor your teeth, including coffee, smoking and sugar. But worry not, we are on hand with the best tips and tricks to ensure your pearly whites remain just that!
What Causes Tooth Discoloration?
Tooth discoloration can be caused by surface stains, known as extrinsic tooth discoloration, damage within the inner structure of the tooth, known as intrinsic tooth discoloration. Finally, there's age-related tooth discoloration, which is a combination of both intrinsic and extrinsic tooth discoloration.
Extrinsic tooth discoloration occurs when the outer layer of the tooth, the enamel, becomes stained. There are many lifestyle factors which can cause your teeth to become discolored including drinking coffee, wine, fizzy drinks, smoking, poor dental hygiene – just to name a few!
Intrinsic tooth discoloration is a more complex form of tooth discoloration. This occurs when the inner structures of the teeth, the dentin, darkens or gets a yellow tint. This can be caused by trauma to the tooth, complications while the teeth are developing, and excess fluoride intake as a child.
Age-related tooth discoloration is almost unavoidable and is a combination of both intrinsic and extrinsic tooth discoloration. The dentin within the teeth naturally diminishes over time, causing your teeth to become darker and develop a yellow tinge.
Your tooth enamel also becomes thinner as you age, allowing the dentin to show through, making your teeth look a little discolored and dull.
How To Prevent Tooth Discoloration
The best way to prevent tooth discoloration is to avoid any stain-causing foods and drinks, but if you can't bear to cut out coffee, fizzy drinks and red wine, then you can take a few measures to make sure your teeth don't suffer. If possible, try to drink these stain-causing drinks through a straw to stop them from coming into contact with your teeth.
https://www.instagram.com/p/BTAn-_3lY8v/?taken-by=jessicabiel
Good dental hygiene is the key to maintaining the health of your teeth. The Foreo Issa Must-Haves Set will ensure your breath is left minty-fresh and pearly white. The set contains the innovative FOREO Issa, Hybrid Brush Head, Tongue Cleaner and three Marvis Toothpastes to give you the ultimate deep clean.
Finally, quitting smoking will not only prevent your teeth from becoming stained and discolored, but it will also do wonders for your health.
How To Get White Teeth
If your teeth have gone past the prevention stage, then it's time to get your hands on some treatments to remove stains and make your teeth look whiter and brighter.
Get professional results in the comfort of your own home with the Glo ScienceGlo Brilliant Personal Teeth Whitening Device.
This expert device uses Guided Light Optic technology that boasts strategically-placed heat resistors and a built-in LED light that work together with the whitening gel to leave you with visibly whiter teeth. This kit will work quickly to give you visibly whiter, brighter teeth in just five days, without causing sensitivity.
Whiten your teeth on the go with the Professional Whitening Gum from Supersmile. The gum works to safely and effectively remove surface stains, clean the teeth, freshen breath and protect the teeth against cavities.
Sweetened with Xylitol, an alternative to sugar, this gum won't damage your teeth while you chew. The secret ingredient, baking soda works to powerfully and effectively remove surface stains from the teeth.
Get gleaming white teeth with the Express Teeth Whitening Strips from Mr Blanc. These peroxide-free whitening strips quickly dissolve on the teeth to whiten and brighten your smile on the go.
The flexible strips perfectly fit the contour of your teeth, helping to deliver a whole range of tooth-friendly ingredients which work to remove stubborn stains and reveal a truly radiant smile. If used correctly, you'll notice a brighter, beaming smile after just fourteen days.
If you want dramatically whiter teeth without changing your daily routine, then you need to get your hands on the Professional Whitening System from Supersmile. The kit contains a whitening accelerator and whitening toothpaste which work in harmony with one another to safely and gently bleach and clean the teeth. You'll be left with whiter, more radiant teeth so you won't be able to help but smile!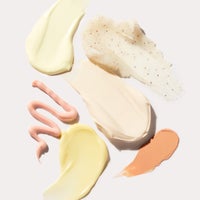 Our team of beauty experts cover everything from skincare to makeup, picking out the most effective products from the best brands and latest trends. Stay up to date on everything beauty with the SkinStore blog, and find all your essentials in one place.