As sweater weather months approach, our team at SkinStore has been testing and reviewing, the latest in skincare, from tech innovations to just-launched products. Here's what's new on our site that we're excited to share.
SkinTech News: TriPollar STOP Vx
From a brand loved by our beauty experts in the skincare tech and beauty tools category, the STOP Vx is a multi-functional Radio Frequency (RF) device that is based on the well-established 3rd generation TriPollar® Technology and enhanced with ELV to help lift and tone the skin.
TriPollar's use of RF technology is a dermatologist-approved nonsurgical method that involves RF waves that provide an even heating effect to all skin layers in order to stimulate the production of collagen. RF is then supported with ELV, a device feature that delivers a vibration sensation as a reminder to keep the device in constant motion. In turn, this combination of the two technologies results in tighter and firmer skin, fighting off saggy skin, wrinkles, and fine lines.
Previously only available for use in professional treatments, the TriPollar STOP Vx delivers a professional-level aesthetic result from the comfort of your own home for visibly toned, lifted, younger-looking skin.
See the device in action below, and shop TriPollar's device line here.
New For You: Obagi Clinical
Obagi is known to be a brand that provides a full-service skin care system, and their Clinical line is no exception.
Perfect for someone starting to build their beauty routine, or looking for targeted solutions to their skincare goals without a professional office visit, the clinical line has a range of brightening, anti-aging, and retexturizing products to help self-direct your skincare journey.
Get a head start on preventing and delaying the early signs of skin aging with Obagi Clinical here.
Focused Skincare: Eye Creams
The skin around your eyes is one of the most delicate areas due to its fragile, thin composition and vulnerability to water loss and the early signs of aging. Which is why we're super excited to share with you not one, but two eye creams that can help you feel refreshed and ready to tackle the upcoming fall and winter months.
SiO Cryo Energy Serum
For combating the early signs of aging, the SiO Cryo Energy Serum is perfect for the beauty enthusiast who loves skincare tech and lifting properties. Applied with the SiO Beauty Cryodrop, this under-eye tightening cream uses cooling "cryo" therapy and smoothing hydration to reduce the appearance of fine lines and wrinkles, along with lifting and lightening the eye area.
Emepelle Eye Cream
Specifically designed with MEP technology® formulations to address collagen loss, Emepelle's eye cream helps improve skin's firmness and suppleness, and reveal a more awakened and youthful-looking under-eye.
MEP helps address collagen loss and restores the natural function of Estrogen Deficient Skin, common at perimenopause and menopause. This innovative ingredient, which includes retinoids and peptides, provides benefits exclusively for the skin and is clinically proven to safely and effectively help improve dryness, dullness, laxity, atrophy, and the appearance of fine lines for a youthful and healthy-looking appearance.
Shop the latest brands and products on our New In page, and for more skincare tips, check out our advice column and consider booking a skincare consultation for more in depth, professional skin care guidance.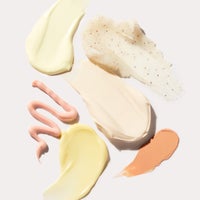 Our team of beauty experts cover everything from skincare to makeup, picking out the most effective products from the best brands and latest trends. Stay up to date on everything beauty with the SkinStore blog, and find all your essentials in one place.