SkinStore are super excited to announce the launch ALLEVEN, the new high-performance body concealer that has been designed to perfect your skin.  Founded by former model, Celia Forner Venturi, the expert line has been developed with some of Europe's top chemists using some of the very best ingredients. Find out more about this skin-perfecting concealer and exactly why you need to add it to your body care regime.
Who Was ALLEVEN London Founded By?
ALLEVEN London was founded by former model, jewlery designer and art collector; Celia Forner Venturi.
https://www.instagram.com/p/BQIsqGBAwb4/?taken-by=celyvent
Celia had an incredibly successful modelling career, working with some top brands such as; Dolce & Gabbana, Chanel, Jean Paul Gaultier, Versace and L'Oreal - just to name a few. She also won the title of 'Ford's Supermodel of the World' which threw her names into the spotlight.
As a model, Celia was no stranger to an extensive skin and body care regime, but she noticed that one thing was missing. - body concealer for year-round perfection. This is when she had the idea for ALLEVENLondon.
It's an invisible layer of luxury that allows you to show your skin and your natural glow all year long - Celia Forner Venturi
What Is The ALLEVEN Colour Shield?
The Colour Shield is the first product of its kind, working to perfect the appearance of the skin while increasing its resistance to sun damage and the visible signs of aging.
Colour Shield contains a powerful blend of botanical ingredients and innovative technology to provide the very best results. Colour Shield contains 'smart pigments' which instantly adapt to your individual skin tone, helping to provide you with a natural-looking skin color all year long.
The multi-tasking skin perfector instantly hides all imperfections. The fine mist is easy to apply, providing you with a flawless, airbrushed finish that dries quickly and doesn't leave behind any sticky residue. Whether you're wanting to perfect your skin for a trip to the beach, big event or business meeting, it will help to perfect any area of your body. Providing maximum transfer, water and rub resistance, you can relax in the knowledge that your skin will stay flawless and perfected all day long.
As well as providing you with flawless-looking skin, the Colour Shield also:
Hydrates

Provides sun protection

Provides anti-aging benefits

Accelerates the skin's natural tanning mechanisms

Boosts Luminosity 

Relieves sensitive skin
https://www.instagram.com/p/BK0SOmAjoCP/?taken-by=allevenlondon
Who is the ALLEVEN Colour Shield For?
The ALLEVEN Colour Shield is for anybody wanting to perfect their skin. Whether they've got to wear a backless dress to an event, or they want to have flawless skin while sunbathing on the beach - the Colour Shield is perfect for any occasion.
Available in three shades; Ivory, Sandand Amber- you're sure to find the perfect shade for your skin tone and the botanical ingredients mean that the Colour Shield is also suitable for all skin types. So whether you've got sensitive, dry or aging skin, the Colour Shield can still help you!
What Are The Colour Shield's Main Ingredients?
ALLEVEN pride themselves on their unique, powerful blend of ingredients, including:
Corralline Red Algae And Diathomeus Clay
This innovative blend of marine minerals work to provide protection against the effects of Infra Red, VisibleLight and UVRays on the skin. They do this by absorbing these light rays and acting as a thermal shield, helping to prevent them from penetrating the skin.
Titanium Dioxide
Titanium Dioxide is a mineral filter which provides protection against both UVA and UVA rays, as well as boasting SPF 20 protection.
Melanin-Activating Peptide
This biometric peptide encourages the skin's natural melanin activators. Melanin is one of the most vital forms of natural protection against UV rays, as well as promoting a natural-looking, sunless tan.
Correcting And Special Effect Pigments
The blend of ultrafine pigments, crystal mica, gold and green, have a unique ability to adapt to individual skin tones. They also boast incredible light-reflecting abilities, helping to even out the skin tone, blur imperfections and increase luminosity.
Advanced Color Pigments
This blend of pigments deeply hydrate the skin, provide breathability and help to refract light for a more luminous, natural appearance.
The innovative lecithin coating helps to increase their ability to adhere to the skin, providing maximum coverage and resistance to sweat, water and friction for a long-lasting finish.
Lipid Plasma Compound
The combination of Helainthus Annuus Seed Oil (Sunflower), Spent Grain Wax, Butyrospermum Parkii Extract (Shea Butter) and Argania Spinosa Kernel Oil work to provide immediate relief to sensitive skin, helping to reduce itching and redness. They also help to protect the skin against daily aggressors, provide long-lasting hydration and boast a filling effect on the skin, leaving it looking truly flawless.
We'd love to see your results using the ALLEVEN London Colour Shield – tag us on Instagram!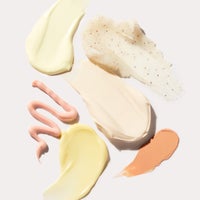 Our team of beauty experts cover everything from skincare to makeup, picking out the most effective products from the best brands and latest trends. Stay up to date on everything beauty with the SkinStore blog, and find all your essentials in one place.